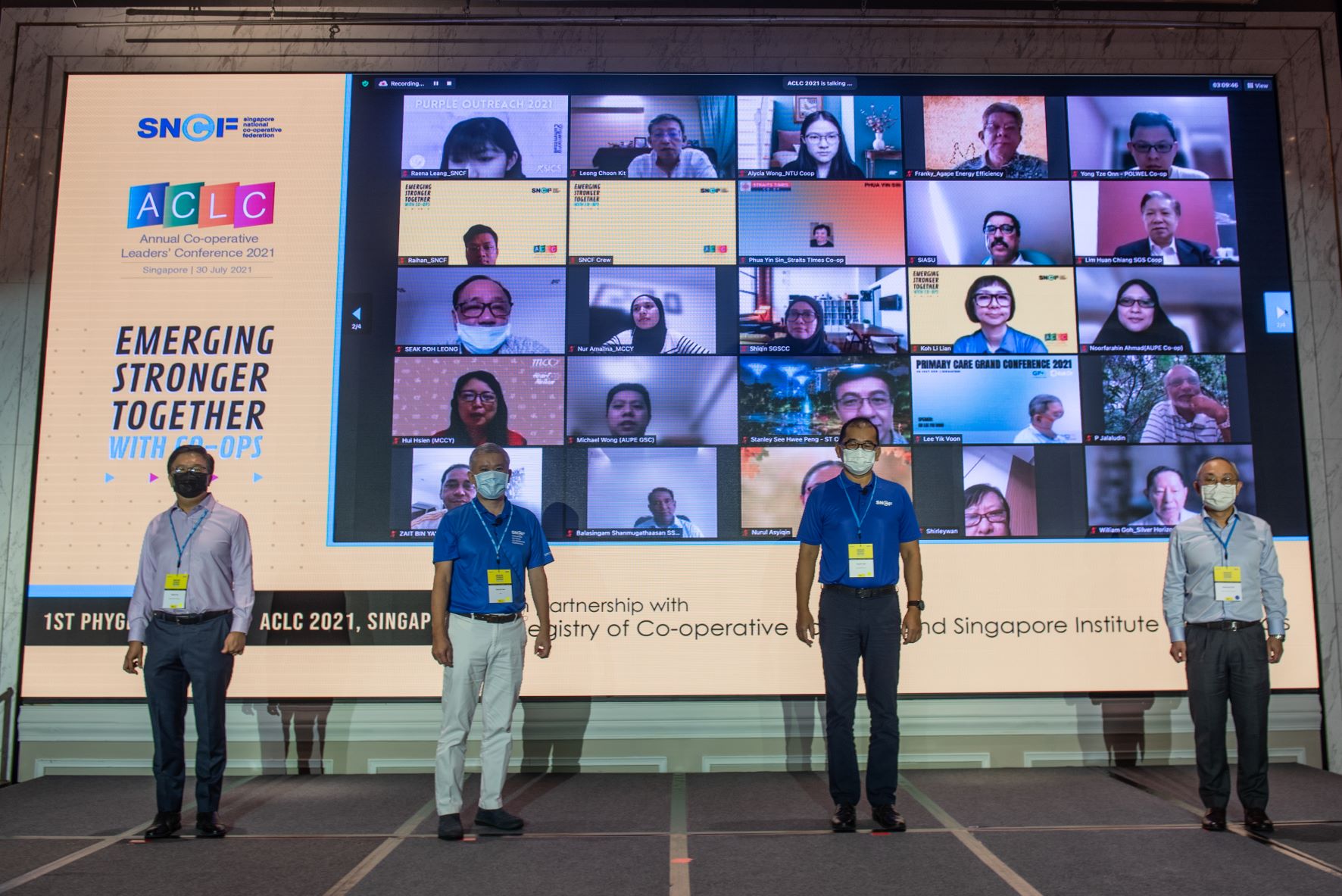 For the first time, the Singapore National Co-operative Federation (SNCF) held its Annual Co-operative Leaders' Conference (ACLC) in partnership with the Registry of Co-operative Societies and the Singapore Institute of Directors.
The conference was also SNCF'S first phygital or hybrid event with inperson and virtual participants, including special guest, Minister of State for Culture, Community and Youth, and Trade and Industry Alvin Tan.
ACLC 2021: "Emerging Stronger Together with Co-ops" continued its engagement session last November, which focused on helping co-operatives address challenges and stay relevant in the post-Covid world.
The conference anchored on three key themes – corporate governance, personal data protection, and safe event management – to create a stronger and more resilient co-operative movement in the long term.
"While Singapore's co-operative movement has remained relevant for nearly a century, we all know the world is changing and we are not returning to a pre-Covid world. We should not be preparing for 'business-as-usual' or preparing to return to the good old normal. This is an opportune time to transform the co-operative movement to make it stronger and better prepare for the future," said SNCF Chairman Tng Ah Yiam.
Industry experts shared their knowledge and expertise and joined panellists to discuss and engage with the audience.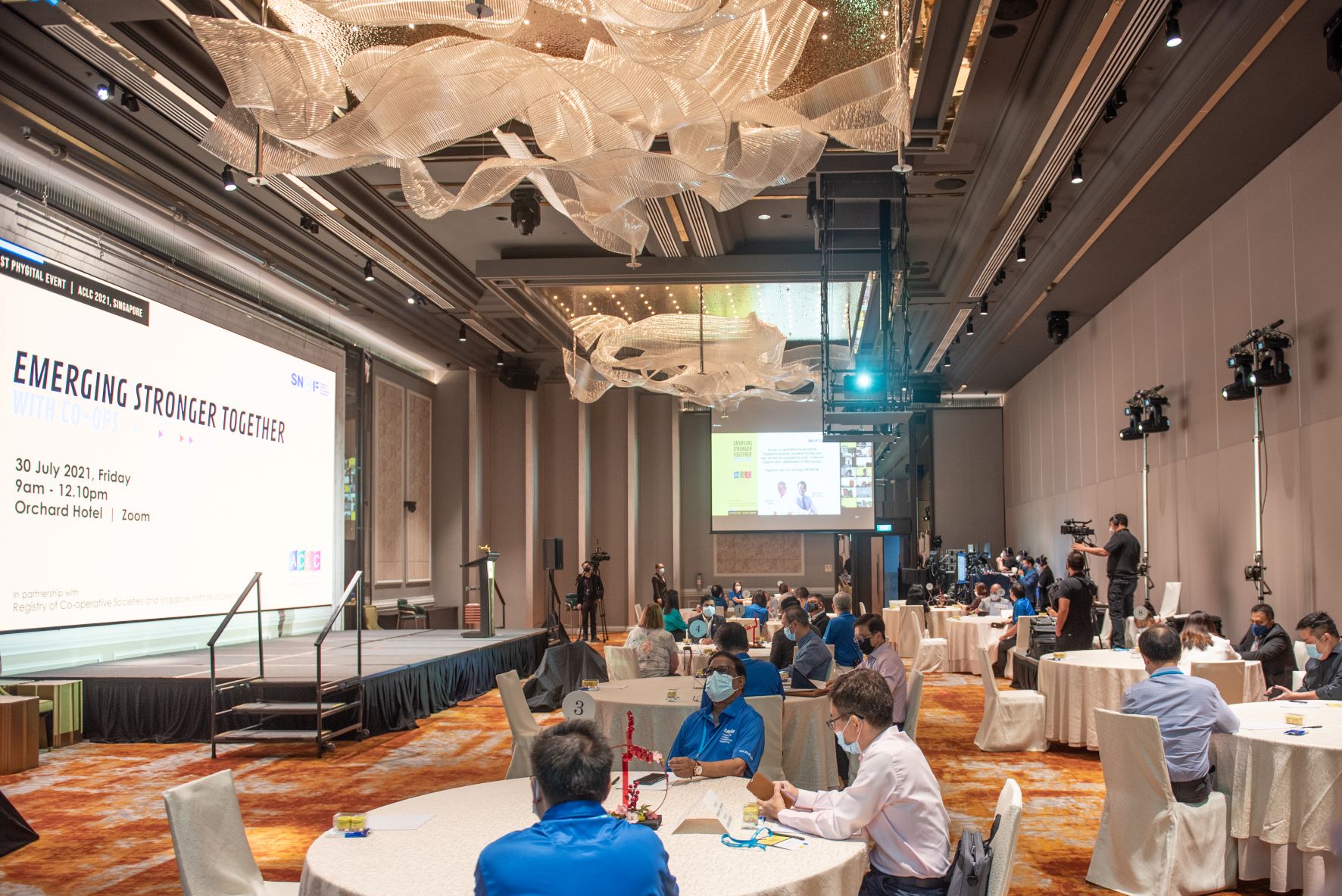 Lyn Boxall, director of Lyn Boxall LLC, shared practical tips on why and how to protect personal data and the latest PDPA regulations on what it means to employers and staff.
Barkathunnisha, founder and principal consultant of Elevated Consultancy & Training, discussed the forms, risk assessment and safe management strategies event planners should consider during and after the pandemic.
Daniel Teo, member of nonprofit committee, Singapore Institute of Directors, shared how good corporate governance can help organisations achieve competitive advantages and sustainability through risk mitigation and fostering a culture of integrity.
SNCF Service Sector Chair and Seacare Co-operative Deputy Chairman Shena Foo attended the physical event on July 30.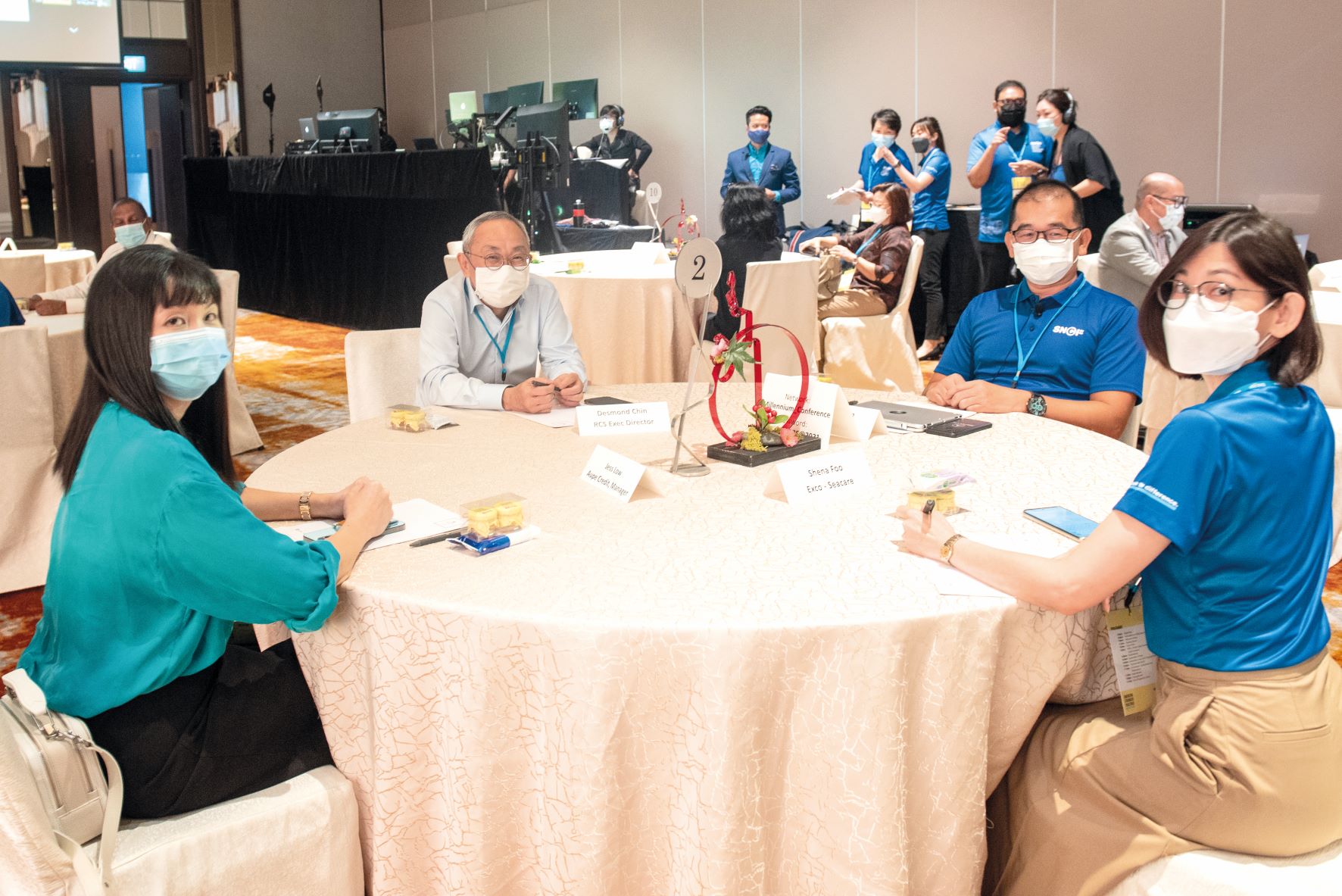 Shena was joined by colleagues Kathryn Ang on-site and David Sim, Ong Zhiwei and Mohamad Abu Bakar virtually.
"The topics in ACLC 2021 are highly relevant, especially as we enter the post-pandemic new normal. The conference emphasises the importance of compliance, adaptability and governance, which co-operatives must apply to stay relevant and sustainable to better serve members and the community," said Shena.
Click here for more feature stories in Samudra.