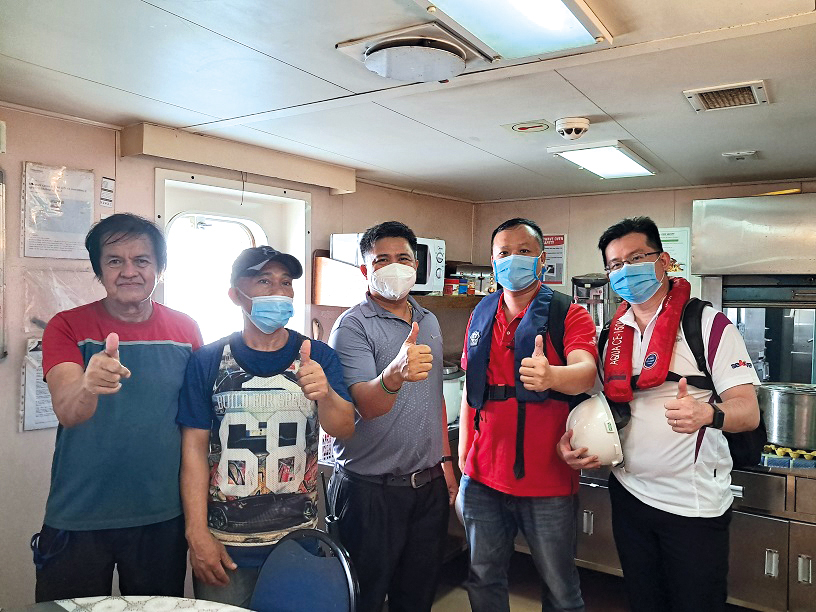 SOS IRO Alan Kor boarded livestock carrier MV Yangtze Fortune on anchorage, on Apr 26, following concerns received by the Maritime Union of Australia (MUA) on provision shortages and the nonpayment of overtime wages.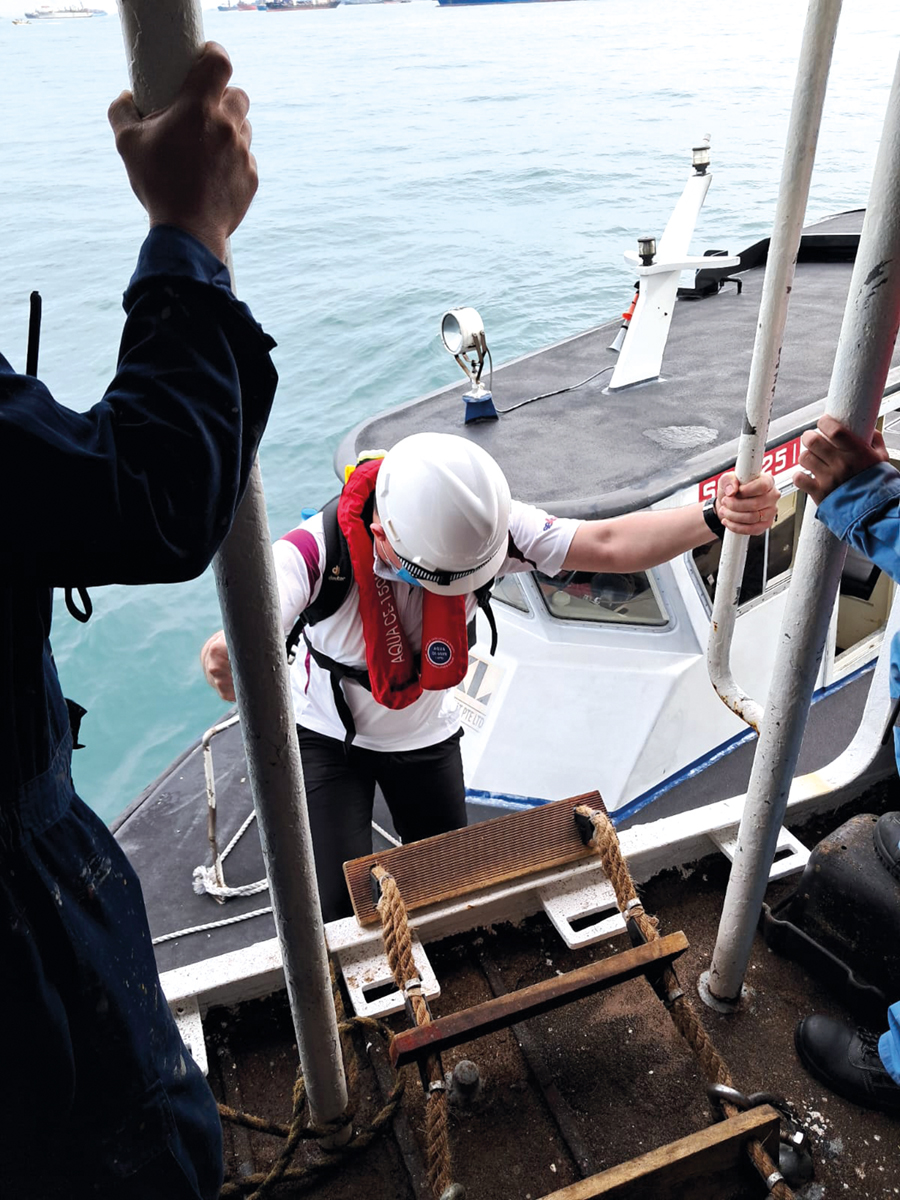 In verifying the complaints, Brother Alan and his SMOU counterpart spoke with the captain, reviewed the wage agreement of the 33-strong crew and found no discrepancy in their records.
Both also thoroughly inspected the stores and were satisfied that food provisions and drinking water were adequate and fresh.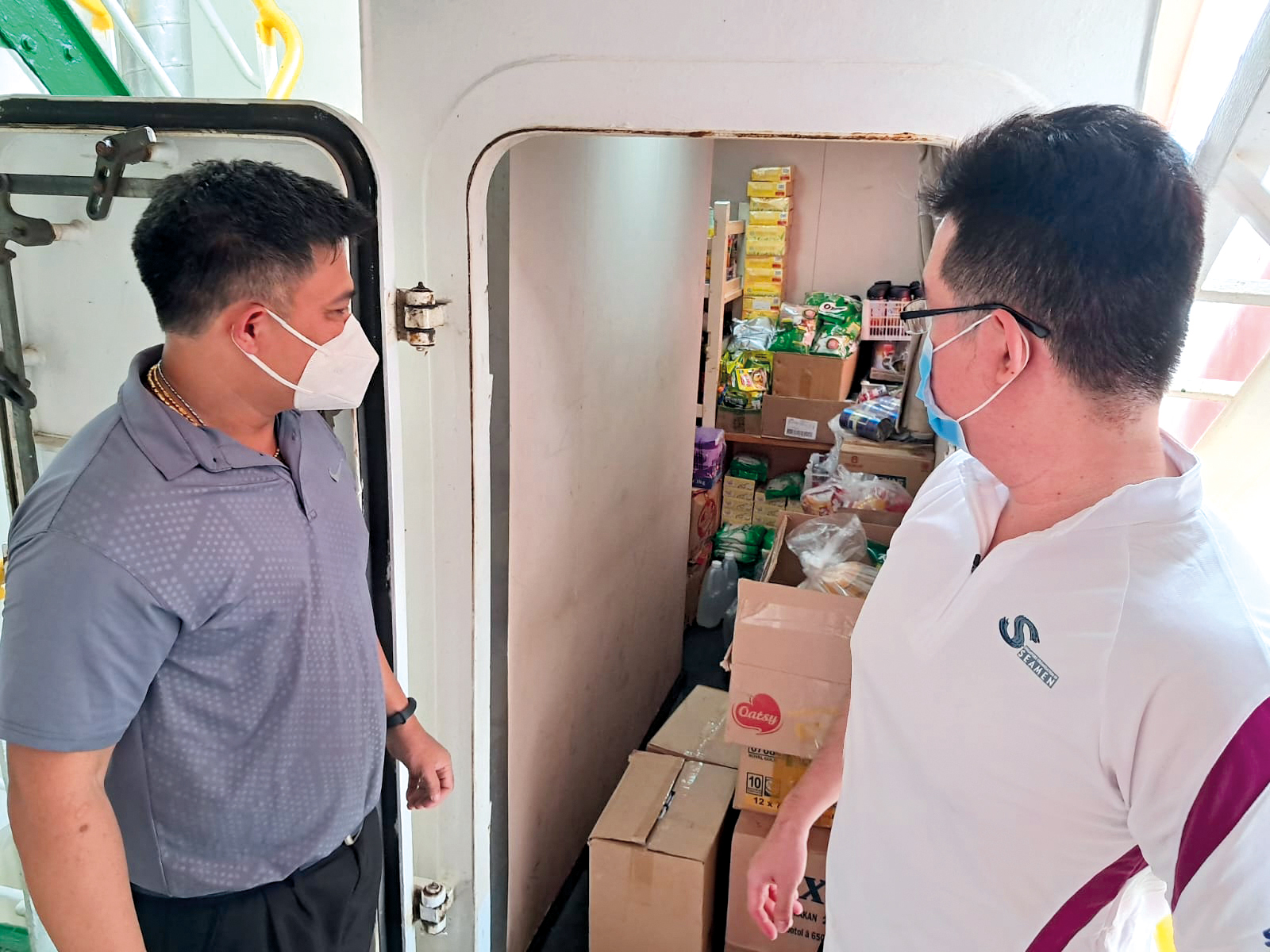 Brother Alan took the opportunity to connect with the Filipino crew and address their concerns. He also provided them with information and contact details of avenues to seek further assistance or clarification.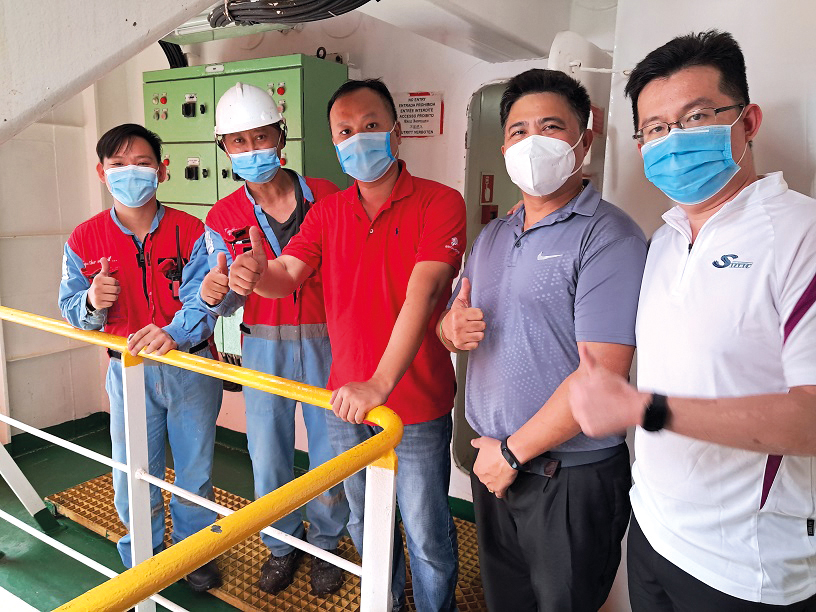 "With the ease of Covid restrictions, we can once again visit vessels and interact face-to- face with seafarers. We hope the pandemic will ease further so we can visit seafarers of different nationalities on board and address their concerns real time, just like our pre-covid days", said Alan.
Click here for more feature stories in Samudra.