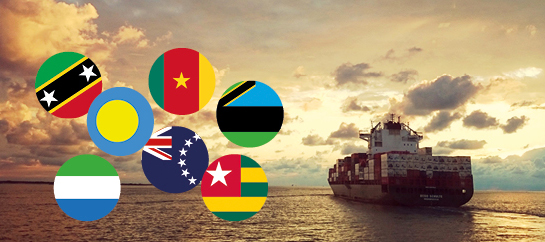 The ITF has added seven countries to its list of flags of convenience – Cameroon, Cook Islands, Palau, Sierra Leone, St Kitts and Nevis, Tanzania (Zanzibar) and Togo – which took registration fees but avoided responsibilities of flag states. 
The ITF said most ship registrations in the newly added states are taken from owners with no link to the country, exploiting a loophole in international law to employ cheap labour and avoid taxes. 
" What flags of convenience countries do is morally irresponsible. They all take the registration fees but do not have the will or the means to ensure the wellbeing of the seafarers who operate the vessels" – David Heindel ITF Seafarers' Section Chair
Abandonment cases made worse.

A prominent example is ship abandonment. If a shipping company goes bust, the seafarer may find themselves trapped on board for months while legal wrangles continue. 
ITF coordinators, inspectors, and union contacts assist seafarers in accessing basic amenities, unpaid wages and repatriation. Still, all too often, the flags of convenience scheme gets in the way. 
The United Nations Convection on the Law of the Sea (UNCLOS) stressed the need for a genuine link between ship owners and the country they register their ships. ITF agreed and noted it is hard to get ship owners and flags of convenience to adopt the genuine link principle with the vested interests involved. 
Click here for more feature stories in Samudra.