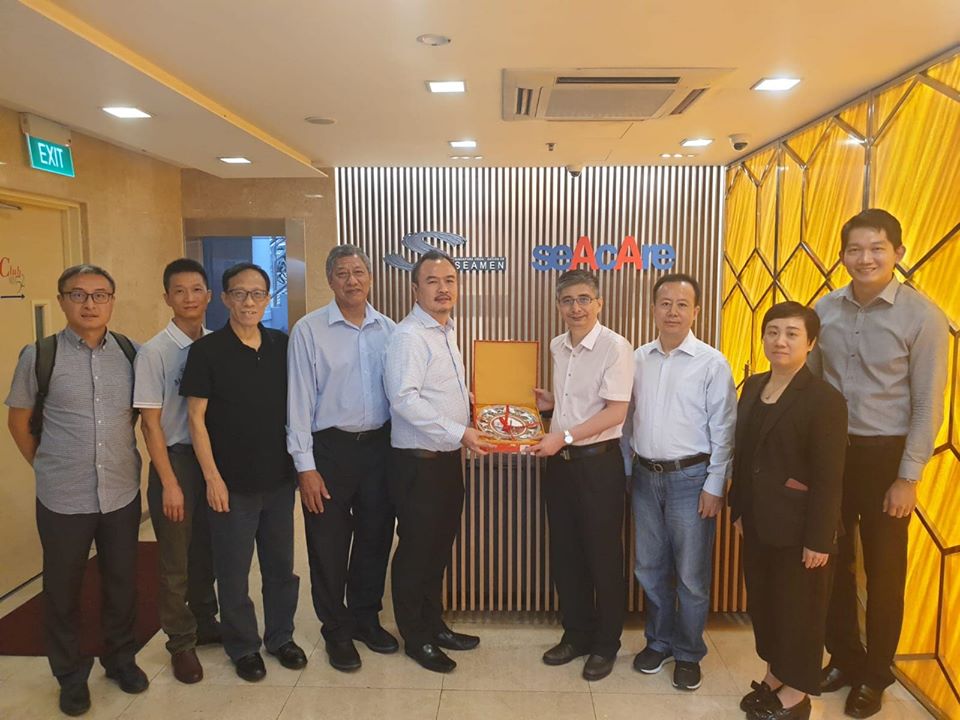 Six delegates from the Guangzhou Federation of Trade Unions and the Guangzhou Port Group visited SOS at the Seacare Building to establish a strong relationship and explore future collaboration efforts.
The delegation, led by Mr Ji Xiaohui, Divisional Chief of Guangzhou Federation of Trade Unions,was warmly welcomed by SOS General Secretary Daniel Tan, Vice President Mohamad Abu Bakar and Executive Secretary Chen Chuanyi.
The trip to Singapore also included a tour of latest port innovations in PSA terminal at Pasir Panjang; a visit to the Port Officers' Union; and the NTUC.
Read more here.