World leaders' knee-jerk reactions to the Omicron variant are putting transport workers and the global supply chain at greater risk of collapse, warned international transport organisations and unions representing road, air and sea transport.
The International Air Transport Association (IATA), International Chamber of Shipping (ICS), International Road Transport Union (IRU) and International Transport Workers' Federation (ITF) have collectively urged governments not to reimpose border restrictions that further limit the movement of international transport workers and learn from the lessons of the last two years.
"Cross-border transport workers including seafarers, aircrew and drivers must be able to continue to do their jobs, and cross borders without overly restrictive travel rules, to keep already ailing supply chains moving," said ITF in a release.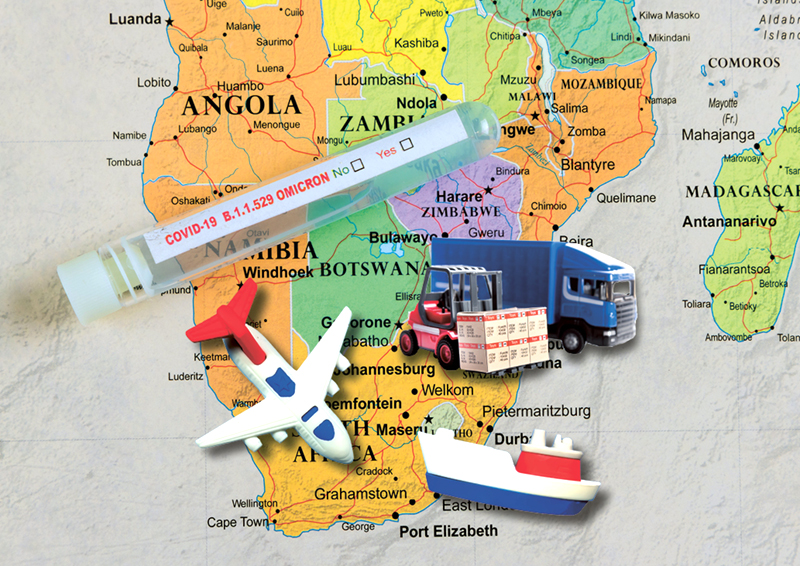 Since the World Health Organization (WHO) designated the new Omicron strain of COVID-19 as a "variant of concern", at least 56 countries have reimposed varying degrees of travel restrictions.
The transport bodies, representing $20 trillion of world trade annually and 65 million workers, urged governments to listen to industry leaders and workers by taking decisive and coordinated actions to ease the strain on the supply chain.
The group also urged authorities not to renege on clear steps issued to world leaders to safeguard transport workers' rights, such as guaranteeing their free and safe movement and prioritising them in receiving WHO recognised vaccines.
ITF General Secretary Stephen Cotton said: "The same governments that have blocked global vaccine access are now the first to lock down their borders to keep the Omicron variant out. Instead of pursuing a global solution to this pandemic, their decisions further risk supply chain collapse. It's not only morally reprehensible, it's economic self-destruction.

"We need universal access to vaccines now. It's imperative for all of us to tell governments to stop bowing down to big pharma and pave the way so that every country can produce the vaccines needed to end this pandemic." he added 
Click here for more feature stories in Samudra.