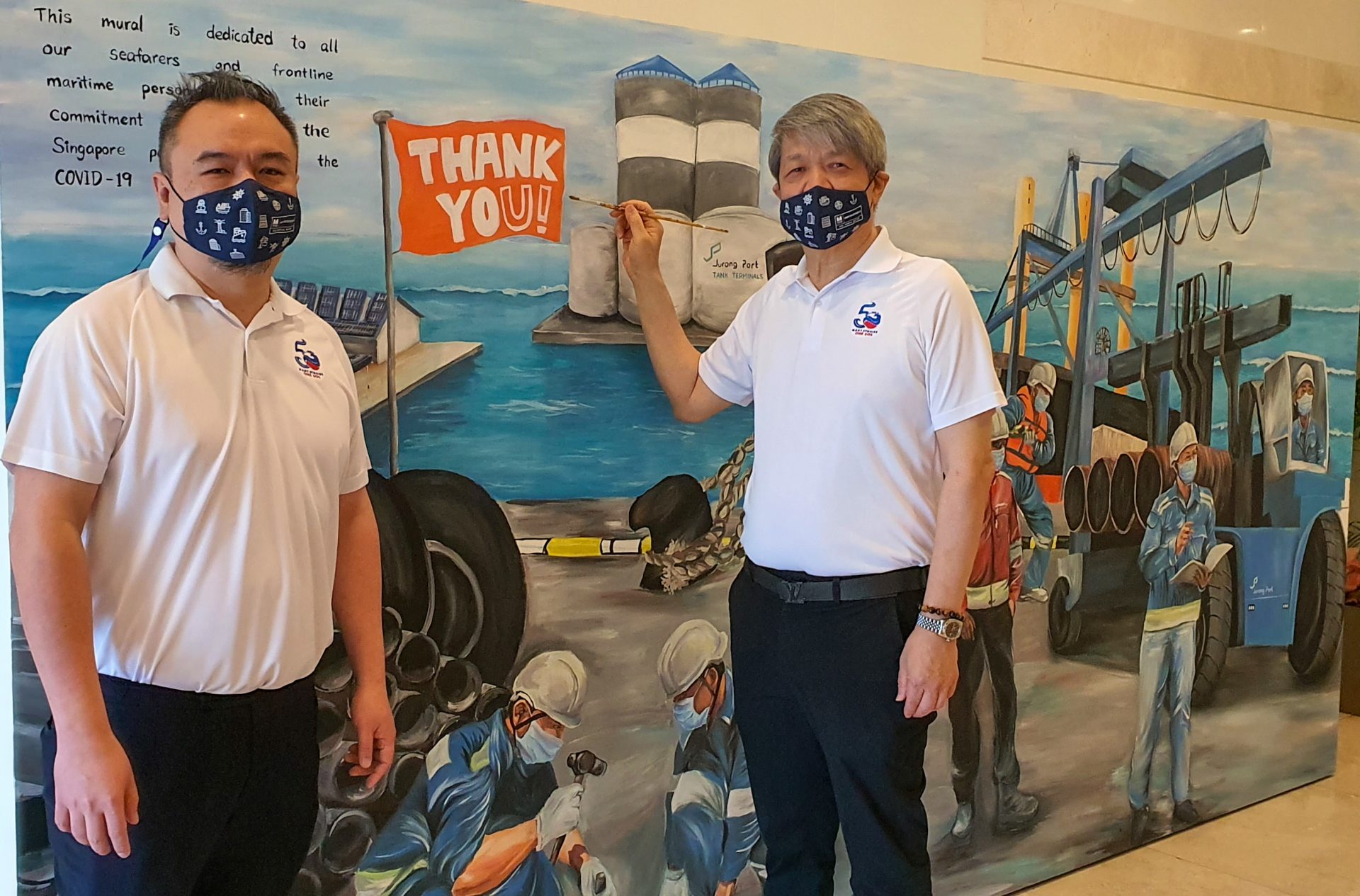 Two mural art displays at PSA's Pasir Panjang Terminal and Jurong Port Administration Building were unveiled to the public on 7 April to recognise the vital role of seafarers, port workers and frontline maritime personnel in maintaining international trade and supply chains during Covid-19.
The 4m by 2m murals were commissioned by the Maritime and Port Authority of Singapore (MPA), together with PSA Corporation Limited and Jurong Port (JP).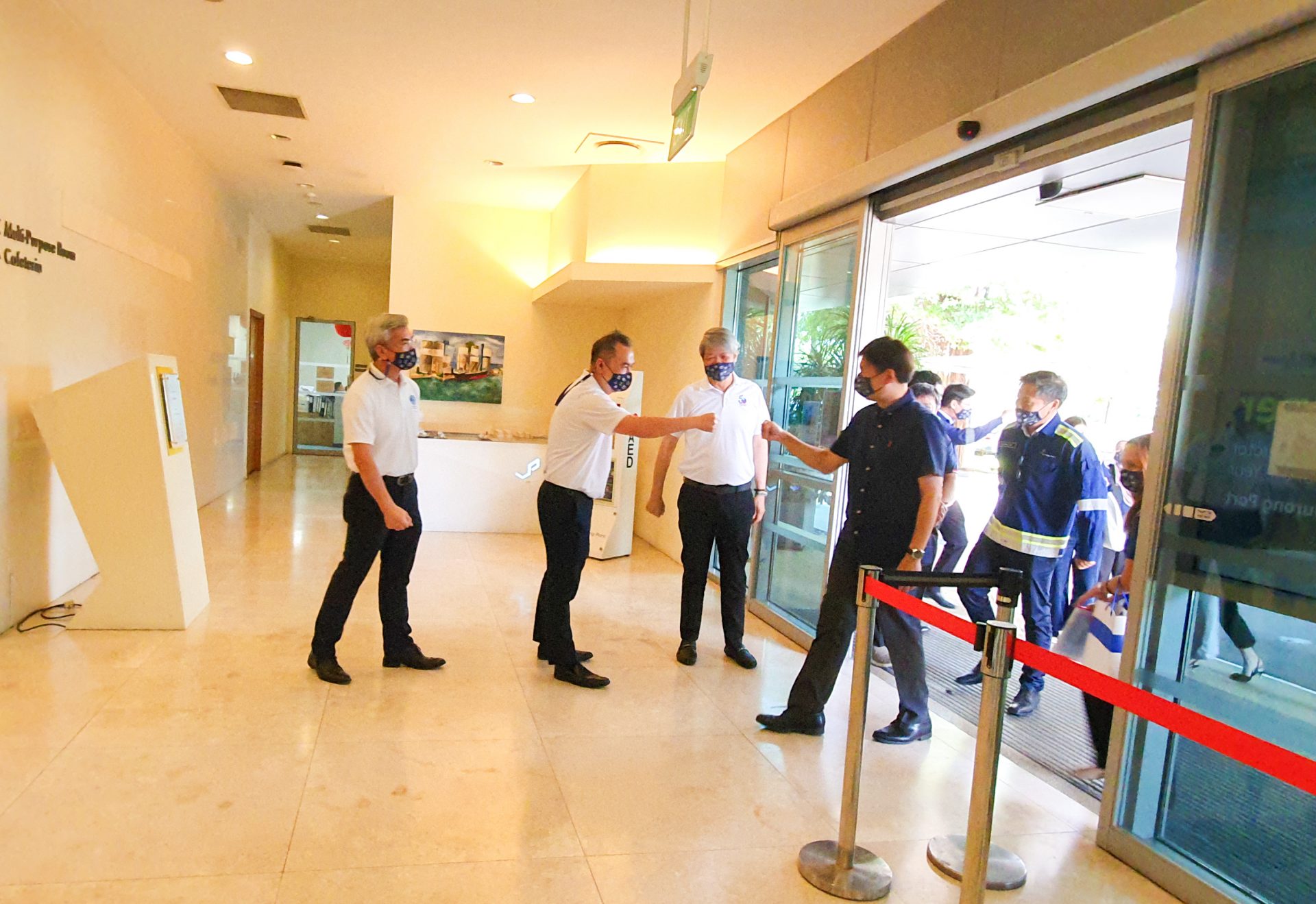 The murals incorporated elements and infrastructure specific to their site, such as quay crane, container cargo truck and container cargo ship at PSA terminals, and cement silos and tank terminals at JP terminals.
They also featured brightly coloured containers and free-flying sea birds to showcase the vibrancy of the maritime industry amidst the uncertainty and challenges of the pandemic, said MPA.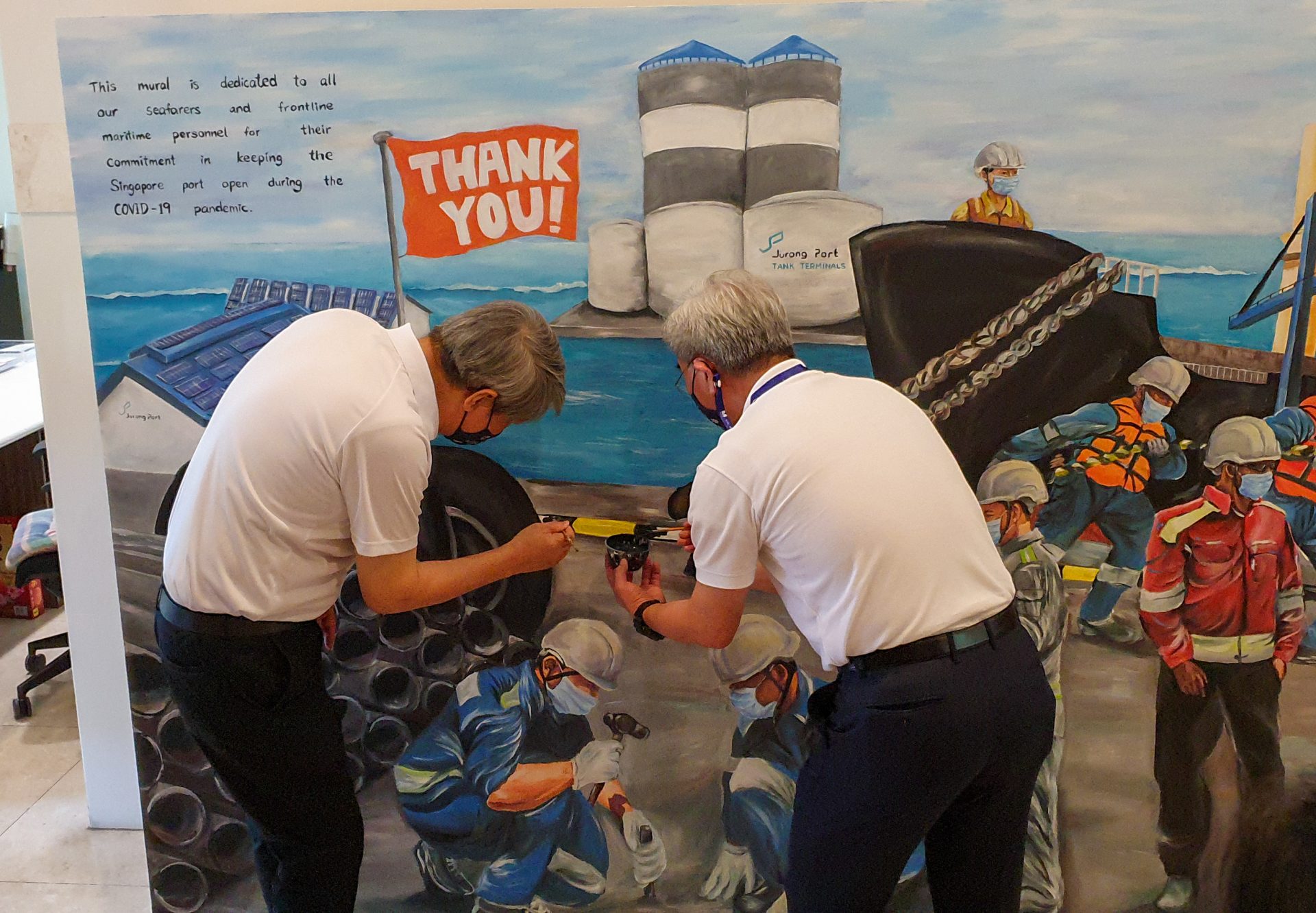 Senior Minister of State for Transport and Foreign Affairs, Mr Chee Hong Tat, together with senior representatives from the maritime sector, added the finishing touches to both murals.
Support seafarers during challenging times
Mr Chee lauded the maritime workers for their courage, commitment and contributions and thanked them for continuing to bring in essential supplies into Singapore.
"We kept our ports open and we kept the supply chains going, and this is critical for bringing in essential supplies into Singapore, and also for us to serve as a hub for the region."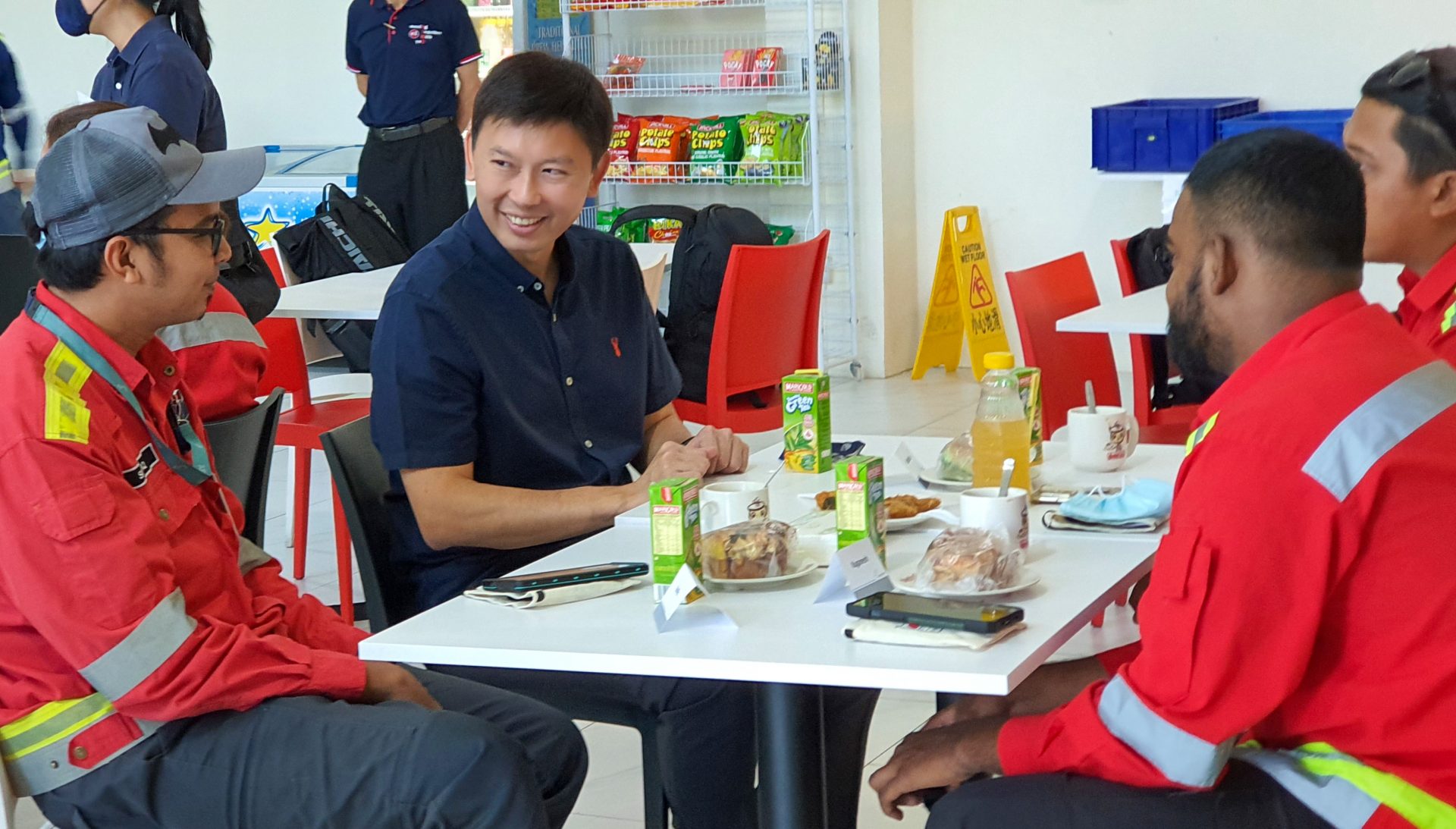 In his Facebook post, Mr Chee added: "MaritimeSG has remained resilient despite the difficult environment last year, an achievement possible only with the strong tripartite partnership we have in Singapore. We will continue to ensure the well-being of our maritime personnel and enhance the vibrancy and competitiveness of the sector by creating more jobs and opportunities for Singaporeans…"
Working closely with tripartite partners
SOS President Kam Soon Huat, among representatives invited to add finishing touches to the mural, said he is heartened to raise awareness of seafarers' contribution to keep the supply chain open and trade flowing. He said SOS will continue to work closely with tripartite partners to support seafarers during these challenging times.
"SOS expresses our heartfelt gratitude and appreciation to all seafarers and maritime workers for being the strong pillars of the global maritime trade and supply chain. They are our unsung heroes of the pandemic, who continue to work tirelessly to bring food and essentials goods to our tables, despite facing health risks and international travel restrictions. We salute all seafarers and maritime workers for their dedications and personal sacrifices."