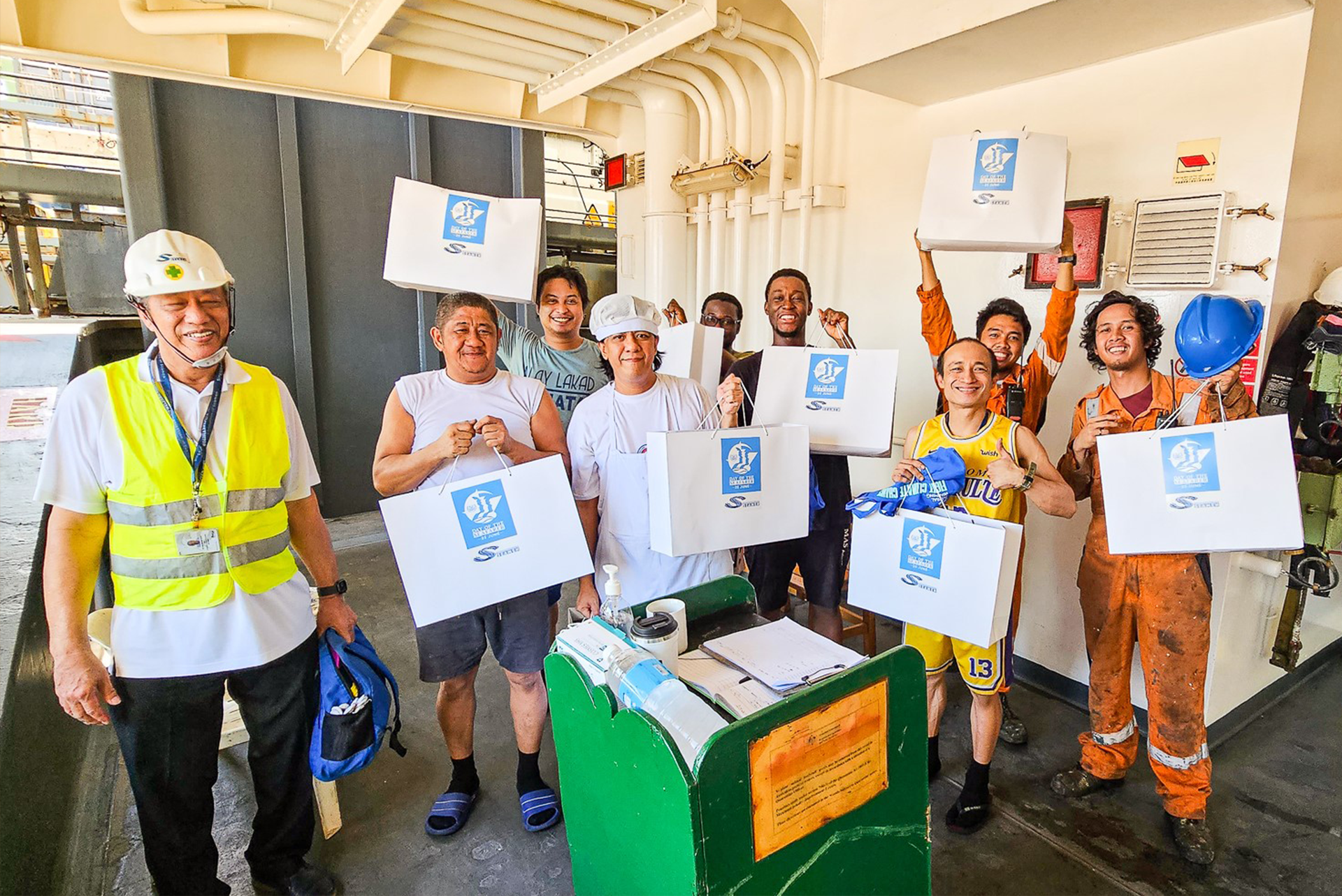 The global maritime community marked the annual Day of the Seafarer (DotS) on Jun 25, an IMO initiative recognising seafarers' invaluable role in international trade and supply chains.
The theme for this year, "OceansWorthProtecting" is a reminder of the urgent need to safeguard our oceans and marine ecosystems, a cause closely tied to the work of seafarers.
To mark the event, SOS IROs, led by VP Mohamad Abu Bakar, distributed DotS goodie bags to ratings and seafarers during their weekly ship visits throughout May and June.
These goodie bags contained tote bags, travel bags and food storage containers – items useful for seafarers during their long voyages. The tote bags, particularly, were intended to raise awareness about marine conservation and environmental sustainability among the seafaring community.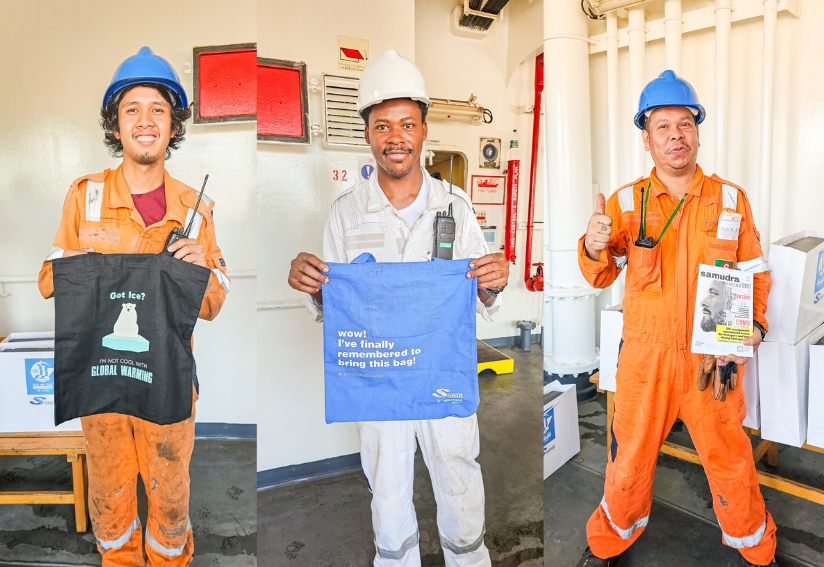 The seafarers were delighted to receive these gifts. Many expressed their gratitude to SOS for the thoughtful gestures, and their happiness was evident as they posed for photos with their gifts.
The successful campaign underscored the importance of recognising the hard work of seafarers and the need to protect our oceans, reflecting the theme of #OceansWorthProtecting.
Click here for more feature stories in Samudra.