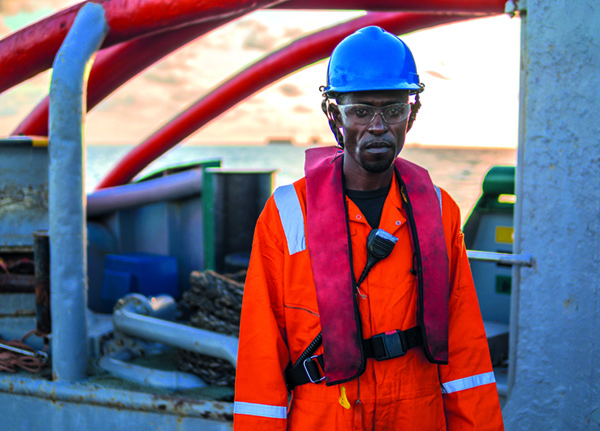 Covid-19 continues to affect seafarers globally as countries retighten border policies and travel restrictions on seafarers, despite recognising them as key workers and an essential asset to the global economy, according to Officers of the Special Tripartite Committee (STC) of the Maritime Labour Convention, 2006, as amended.
"It is disturbing to note that many port states have again imposed disproportionate quarantine and travel restrictions on seafarers, despite the measures in place for infection control," it stated.

"In certain areas of the world, seafarers are systematically denied access to medical facilities when in need of immediate care, causing an imminent renewed humanitarian crisis."
Representing seafarers, shipowners and governments, the Officers urged the ILO to highlight to governments – including labour supplying states and port and flag state authorities – that seafarers play an important role in the global supply chain.
It stressed that seafarers, in transporting essential goods throughout the world "should be treated with dignity and respect to ensure that they can continue to provide their vital services to the world."
The Officers reiterated their request to all ILO member states to address concerns, including:
• Recognising seafarers as key workers and treating them as such
• Ensuring that seafarers are granted exemptions from travel restrictions to join and leave their ships and return home and are given access to vaccinations and follow-up doses.
• Adopting measures to facilitate crew changes, regardless of the nationality of ships calling in their ports
• Developing greater cooperation to access and use consistent universal testing procedures for seafarers;
• Doing everything in their power to facilitate visa and passport renewals to recognise the extended periods which many seafarers now experience and to exercise flexibility in facilitating repatriation;
• Guaranteeing seafarer's medium- and long-term access to ships and their ability to return home in light of growing concerns related to new variants of Covid-19 and the increase of cases in countries that previously were not so affected.
• Providing clear guidance, as flag states, for ships to ensure that plans to repatriate seafarers are developed, including recommendations of ship diversions to ports permitting crew changes.
Click here for more feature stories in Samudra.