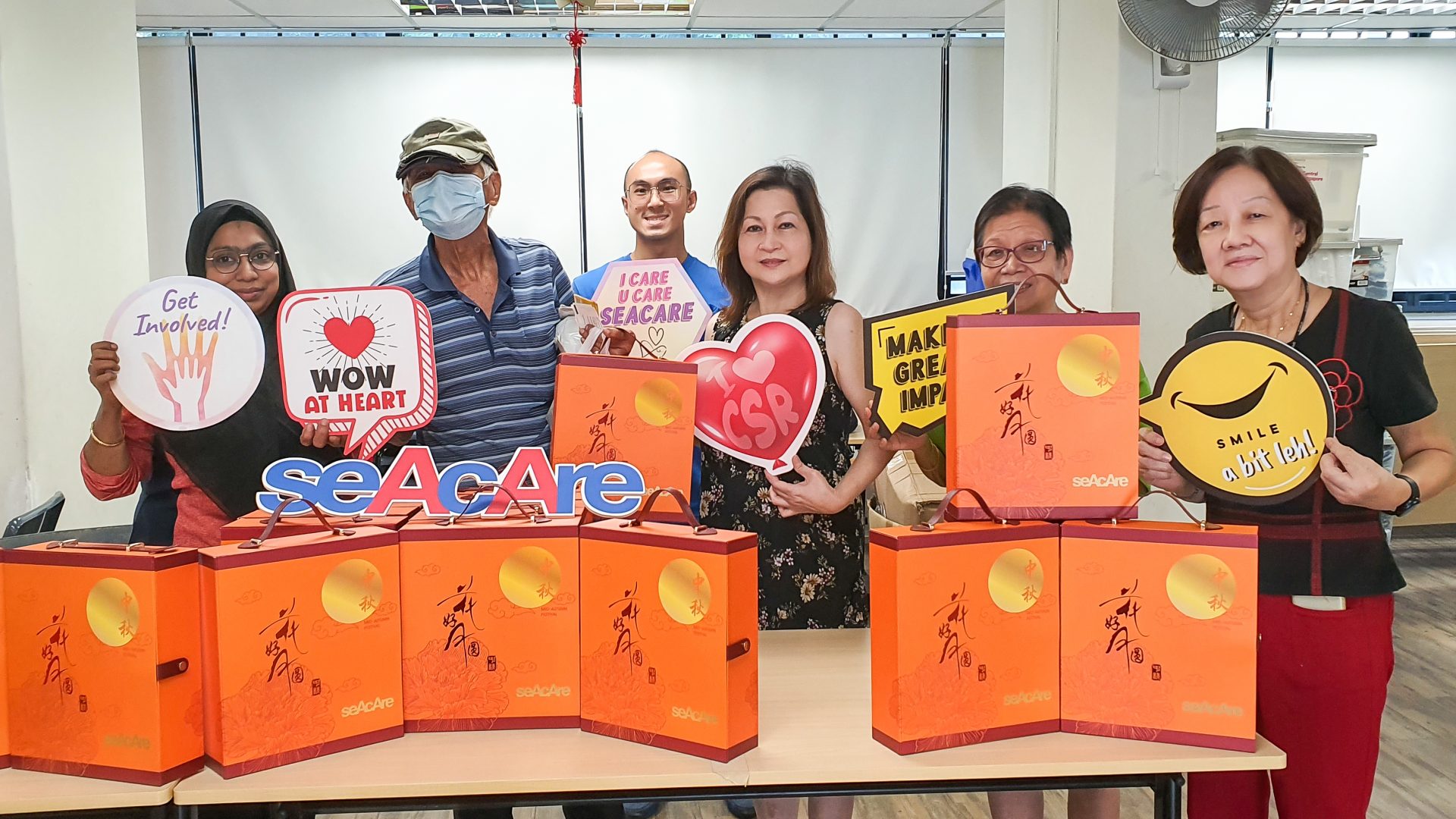 Celebrating Mid-Autumn festival with residents of Jalan Kukoh, Seacare delivered boxes of mooncakes to the Jalan Kukoh Residents' Committee (JKRC), an initiative the co-operative never misses; and one that residents look forward to every year.
Three hundred boxes of mooncakes were presented to residents on Sep 6, 7 and 8 with help from JKRC volunteers. The residents readily gave thumbs up and posed for photos with their mooncakes.
Celebrating Mid Autumn at Club@52
Seacare Co-operative also threw a Mid-Autumn Festival get-together for senior residents at its Club@52 lounge on Sep 8. The event was supported by JKRC and like-minded volunteers from Seacare, SOS, SNCF and institutional member, Silver Horizon Travel Co-operative.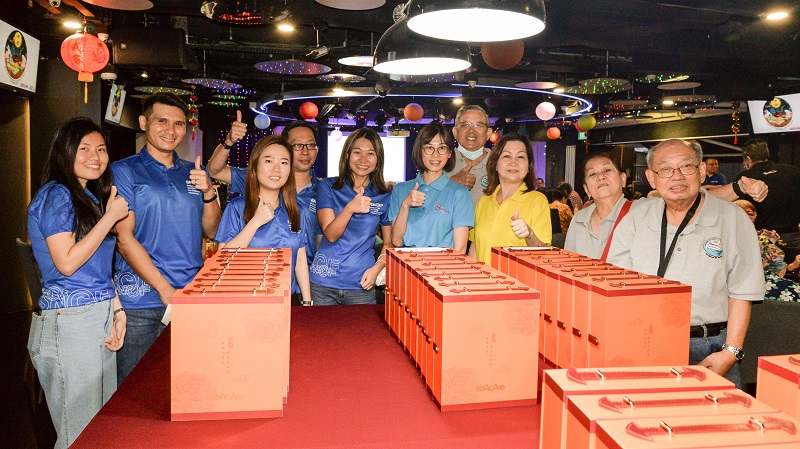 Chatting and sharing laughter with friends and neighbours, the 70 seniors enjoyed premium bento set dinners and healthy savouries served by the volunteers.
Under a canopy of colourful lanterns, they sipped tea, clapped and sang along, immersing in evergreen hits performed by celebrity entertainers.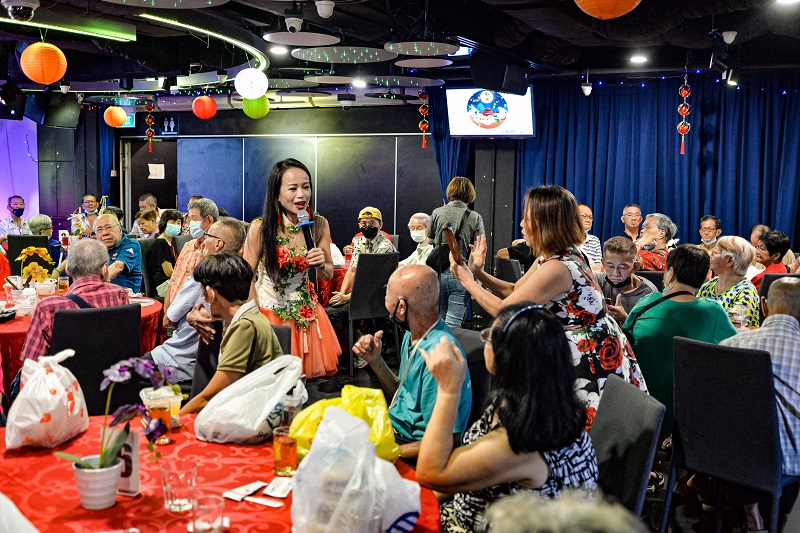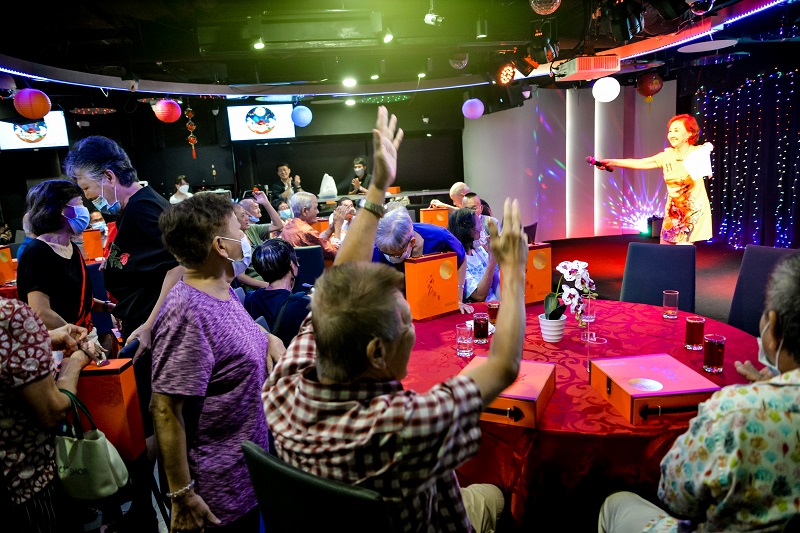 "The event was organised with much thought and love for the very community we reside in and one close to our hearts," said Organising Chairperson, Kathryn Ang.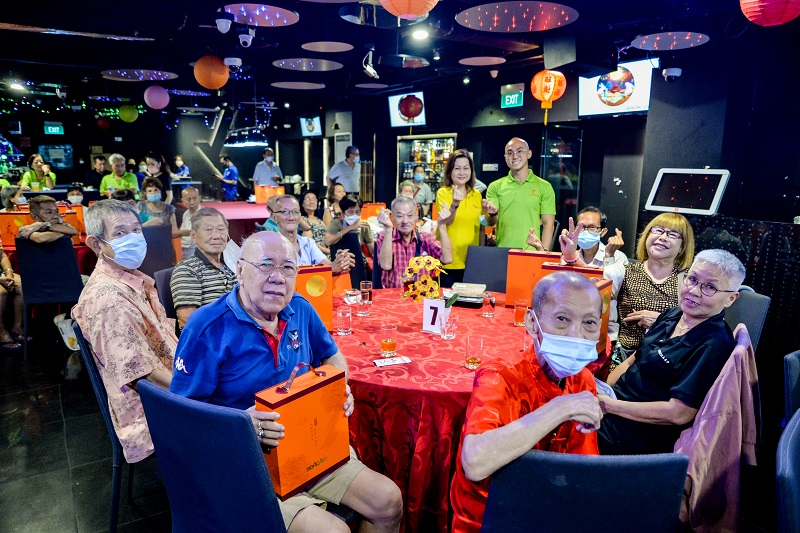 "The familiar faces, warm smiles and hearty laughter bring back fond memories of our pre-Covid bonding, wonderfully encapsulating our happy vibes today," she added.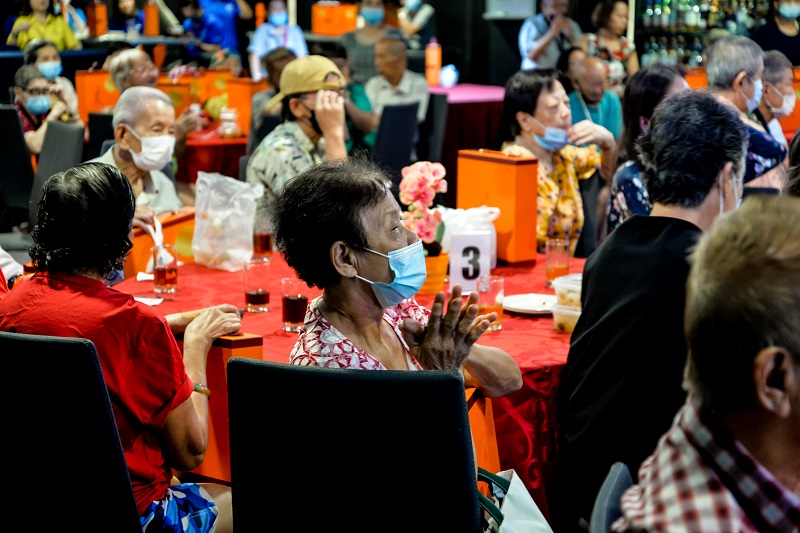 Celebrity entertainers like Marcus Chin and Anna Lim enlivened the atmosphere cracking dialect jokes and serenading participants with timeless oldies amid thunderous applauses.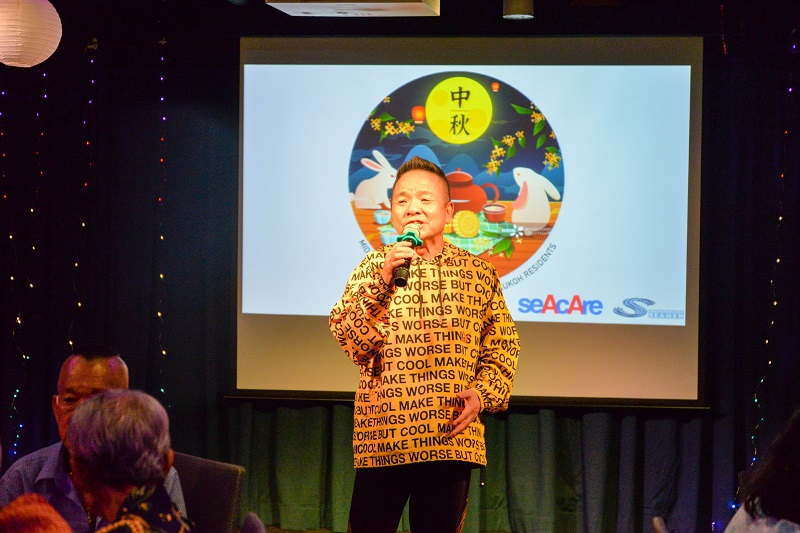 The celebration was an enriching experience for first-time volunteers from SNCF and Silver Horizon Travel, as they went around tables to distribute boxes of The Seacare Hotel mooncakes to every participant to commemorate the occasion.
The smiling faces of the residents and good-bye waves at the end of the celebration rounded up a hearty Mid-Autumn celebration at Club@52 under a brightly-lit September night.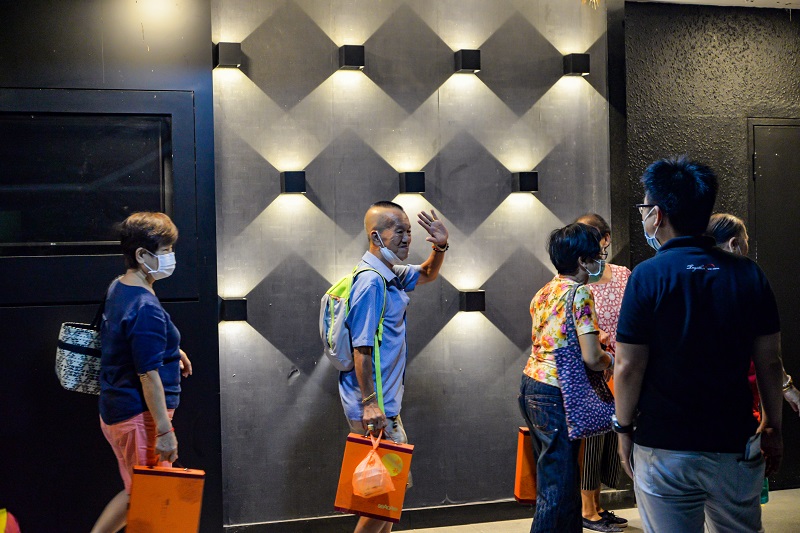 Mooncakes for Seacare Members
Also celebrating Mid-Autumn as one big Seacare family, Seacare Co-operative presented members with mooncakes to celebrate the festivity with their loved ones. Members appreciate the generosity saying gestures like these brought smiles and joy to their families.
Click here for more feature stories in Samudra.