Volunteers from Seacare pack and deliver 100 gift packs to share festive warmth and cheer with Muslim residents.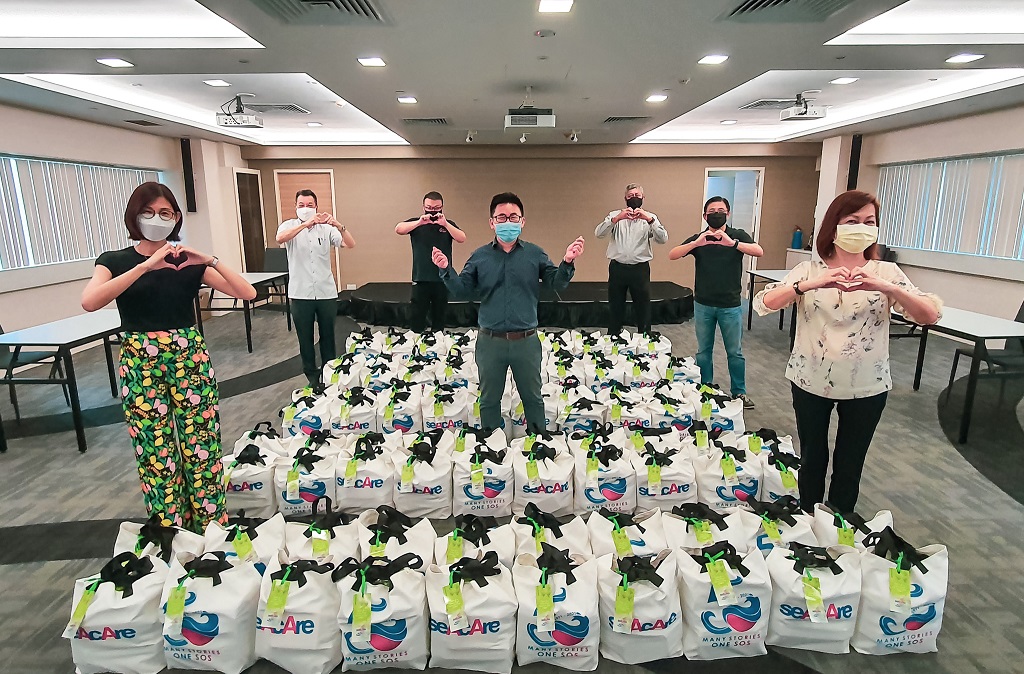 Ahead of Hari Raya Aidilfitri, Seacare Co-operative and SOS prepared 100 gift packs consisting of essential household and food items as well as specially selected festive savouries for Muslim residents of Jalan Kukoh, as part of its annual Hari Raya celebration and efforts to promote neighbourliness with the residents.
On 7 May, staff volunteers f rom Seacare dedicated their time and efforts to assemble the items and hand-delivered them to the Jalan Kukoh Residents' Committee (RC) office, the collection venue for the gift packs. The gift packs include chill beef dendeng, premium honey, dates and traditional snacks for the family to enjoy the festive meals and celebrations.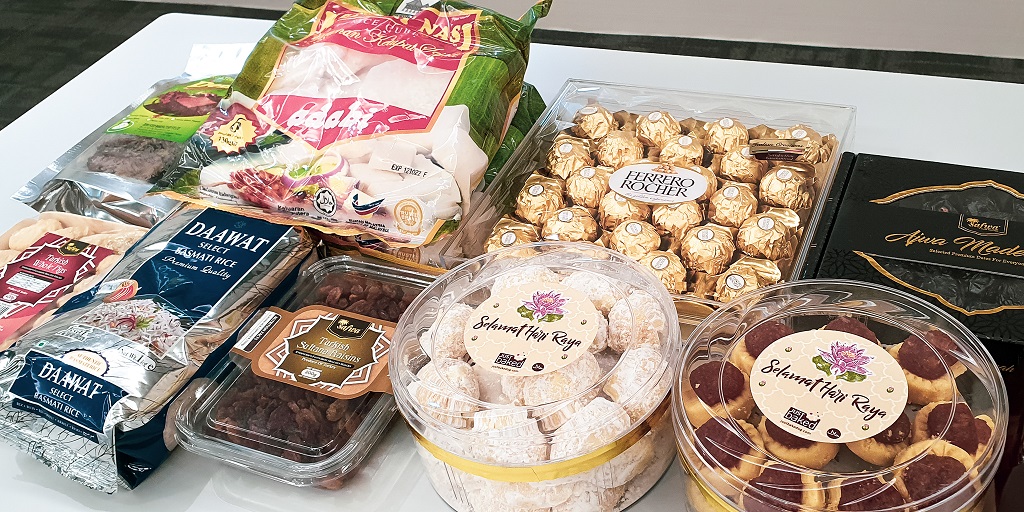 In observing safe distancing, the staff volunteers did not deliver the gift packs to the residents' homes, unlike the previous year. Rather, they happily exchanged festive greetings with recipients during the collection.
Organising Chairman, Ong Zhiwei, who attended the distribution event at the Jalan Kukoh RC with colleague Kathryn Ang, told Samudra:

"In trying times like these, all the more we should foster the spirit of giving back to the community who need the festive cheer more than ever."
Jalan Kukoh RC Chairman, Lim Kay Yong said he is heartened by Seacare's support and care for the residents, especially during this trying period.
"We want to thank Seacare and SOS for the nice Hari Raya gift packs. It's a wonderful thoughtful gesture that delighted our Muslim residents at Jalan Kukoh. Our RC enjoys the amazing partnership, support and collaboration with your organizing team every year and we definitely look forward to more upcoming collaborations."
Click here for more feature stories in Samudra