Giving back to the community has always been something close to the hearts of SOS and Seacare. Our little gestures of giving would bring instant smiles to recipients.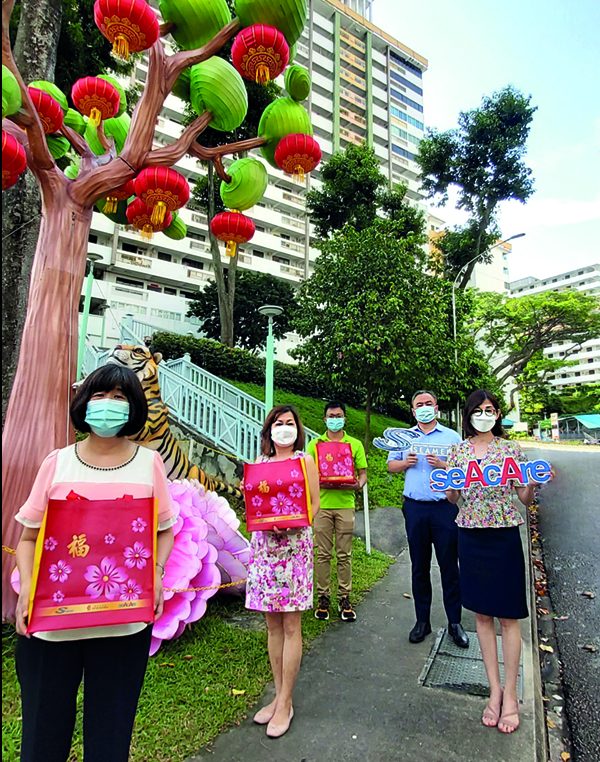 Ushering in the year of the tiger, volunteers from both organisations packed and delivered 400 LNY goodie bags to senior residents of Jalan Kukoh on Jan 19, an initiative supported by the Jalan Kukoh Residents' Committee.
The goodie bags included festive treats such as Bak Kwa, pineapple tarts and walnut cookies, and a bottle of premium raw honey.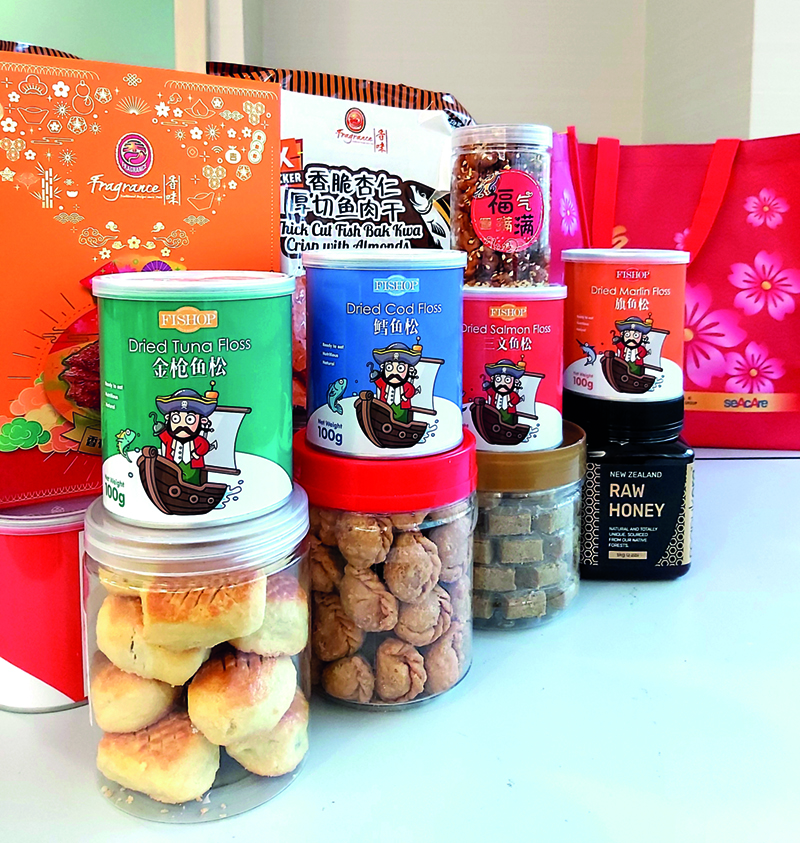 "We are grateful for the constant help and concern shown by SOS and Seacare. I enjoy all your activities for residents and these lovely festive treats," said resident Mdm Seow Hui Jiao, who shifted to Jalan Kukoh 13 years ago.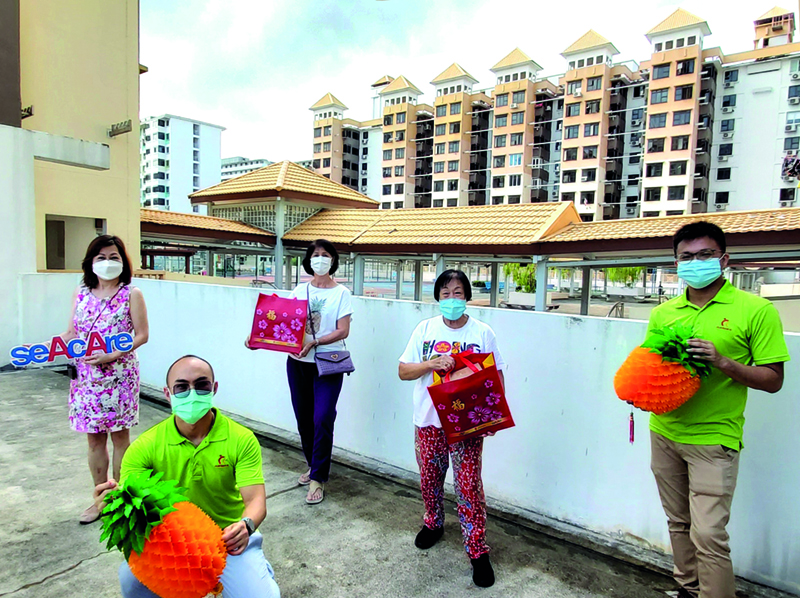 Fellow beneficiary, Mdm Leow, concurred: I fondly recalled pre-Covid events organised by SOS and Seacare, such as the Lunar New Year luncheon and Mother's Day celebration. I enjoyed them thoroughly. Thank you, SOS and Seacare!"
The initiative's OIC Kathryn Ang, said: "It has always warmed my heart to see the beneficiaries beaming with joy each time we do a CSR initiative; bringing smiles and laughter to the less privileged should always be our mind-set."
The LNY goodie bag is a longstanding tradition for SOS and Seacare – and a joint CSR initiative with Chip Eng Seng Group since 2017. 
Click here for more feature stories in Samudra.