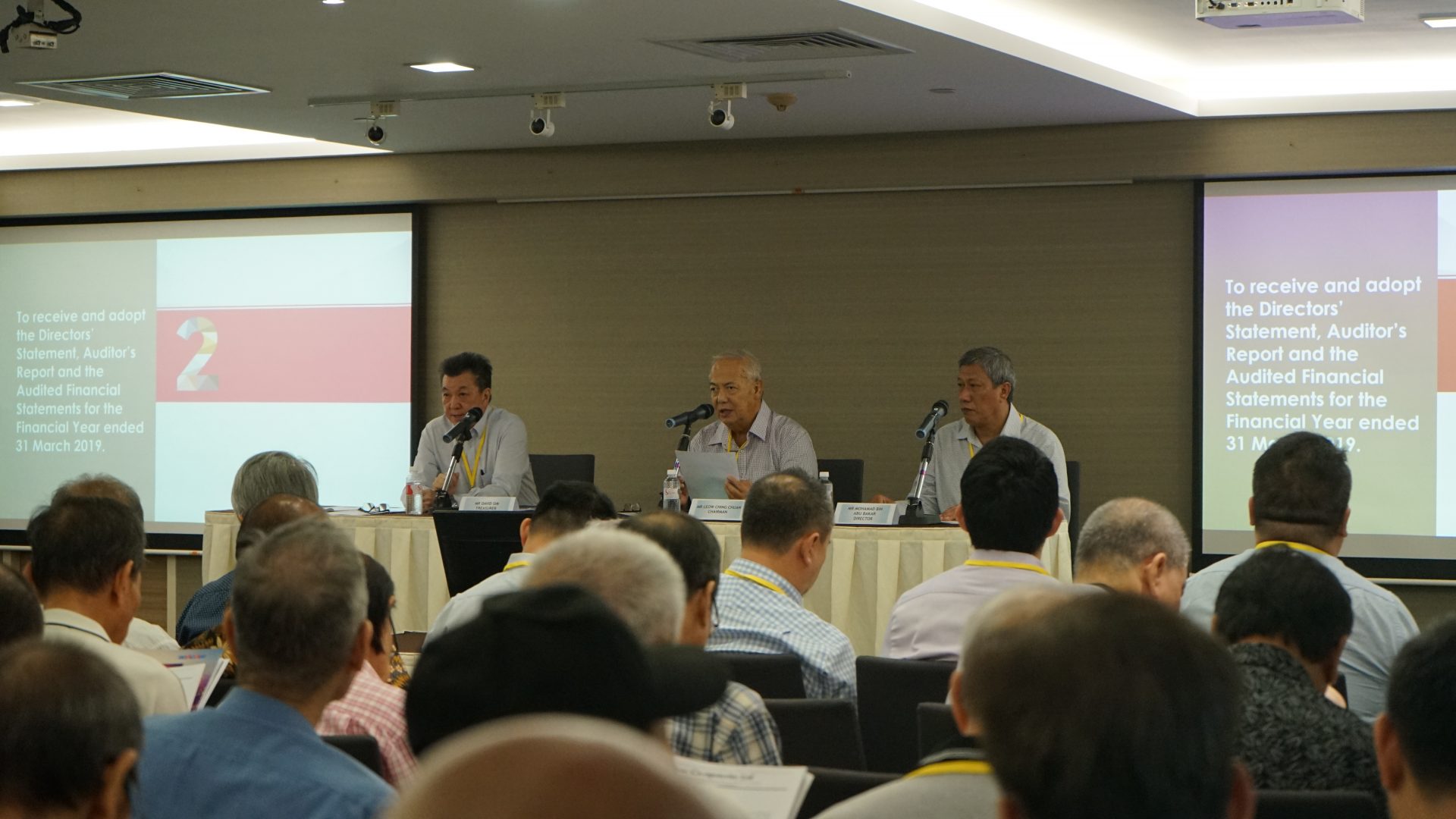 This year's Seacare Co-operative Annual General Meeting was special as it marked the 25th anniversary of the Co-operative.

Mr Leow Ching Chuan, Seacare Executive Chairman, announced that $150,000 worth of gift vouchers will be distributed to all 716 ordinary members who are Seacare shareholders.

Started as an answer to alleviate the plight of displaced seafarers, Seacare has now become a group of companies employing more than 1000 employees and expanding our footprint from Singapore to China, Malaysia, the Philippines and the United Kingdom.

"In year 2000, the group reached the $10 million mark. This year, the group income hit $53.66 million The seeds we painstakingly sowed ruing the early years are bearing healthy, sustainable outcomes," said Mr Leow. "Seacare is now the strongest we have ever been."

One of the highlights of this year's AGM was the election to the Board of Directors of Seacare to serve the new term of three years from 2019 to 2022.

Held on 27 September 2019 at Maritime Hall, Seacare Building, the AGM ended with a buffet lunch. Each member went home with a Seacare cooler bag filled with premium seafood from Fishop Food Concepts, a subsidiary of BLU Ventures Holdings Pte Ltd.

Read more here.