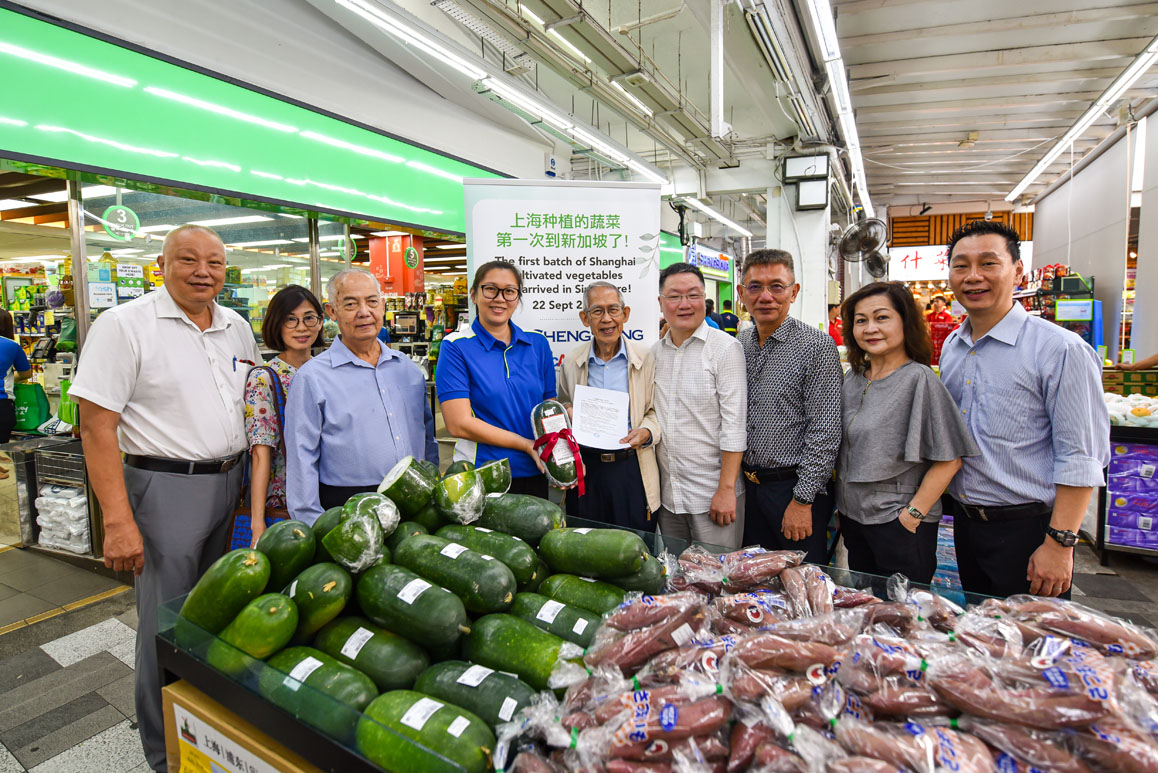 Marking a significant milestone in Singapore's retail landscape, Seacare OKiKi P-Hub (S) Pte Ltd has successfully introduced the first batch of Shanghai-grown vegetables to Singapore in an exclusive partnership with Sheng Siong Supermarket.
These vegetables, cultivated, harvested and exported from Shanghai, are available at selected Sheng Siong outlets, including locations with heavy foot traffic, such as Clementi West, Punggol Central and Woodlands Rd.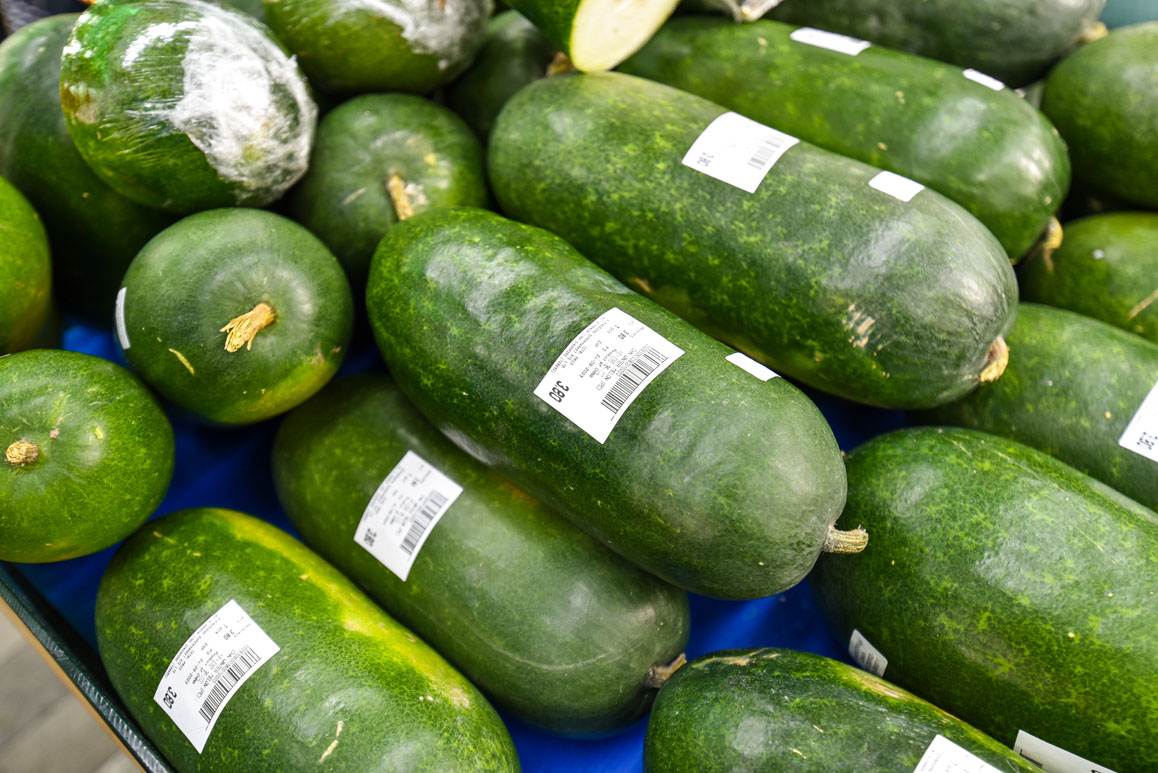 A celebration to mark the partnership was held at Sheng Siong's outlet at Bedok Central, Block 209 on Sep 24.
The event was graced by key figures from both organisations. Seacare OKiKi P-Hub was represented by Chairman Mr Yuan Min and board members Mr Lau Wah Ming, Mr Leow Ching Chuan, Prof. Wu Wei, Ms Kathryn Ang and Mr Leon Tan.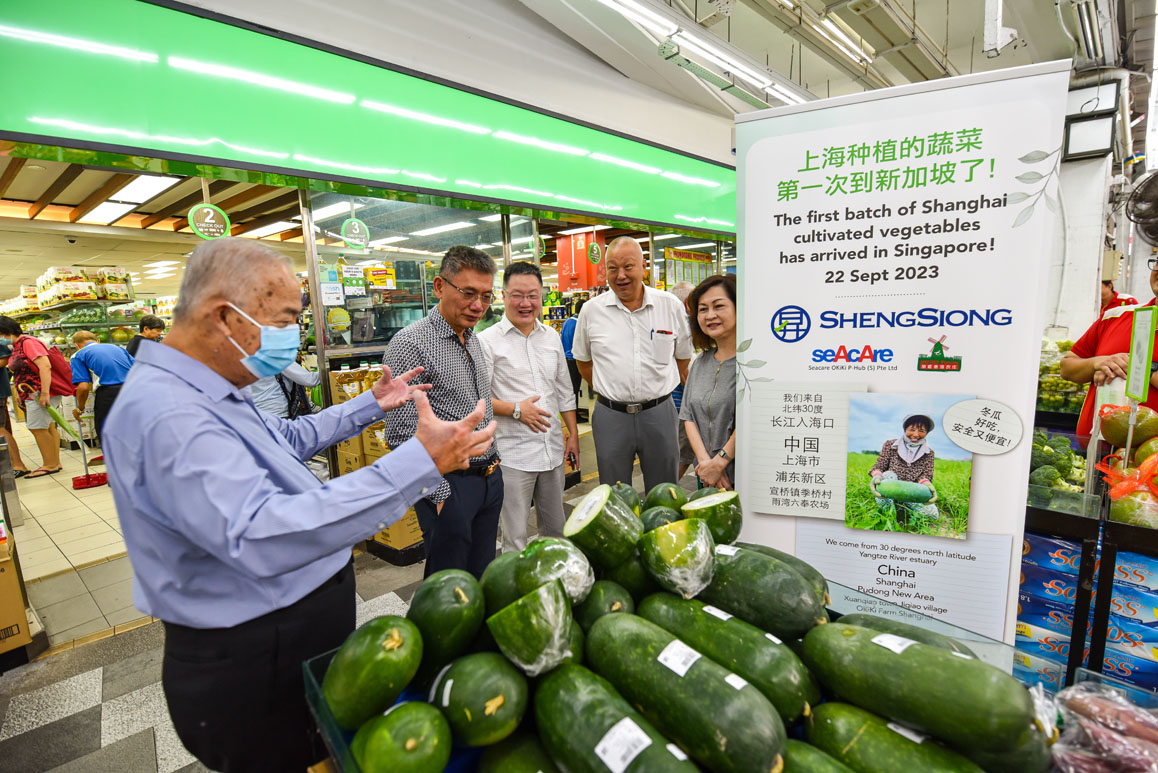 Sheng Siong was represented by Executive Chairman Mr Lim Hock Eng and Executive Director Ms Lin Ruiwen. As a commemorative gesture, Ms Lin presented Mr Lau with a symbolic winter melon, which featured a receipt with her signature. The winter melon was among the first batch of vegetables to debut on the shelves of Sheng Siong Supermarket.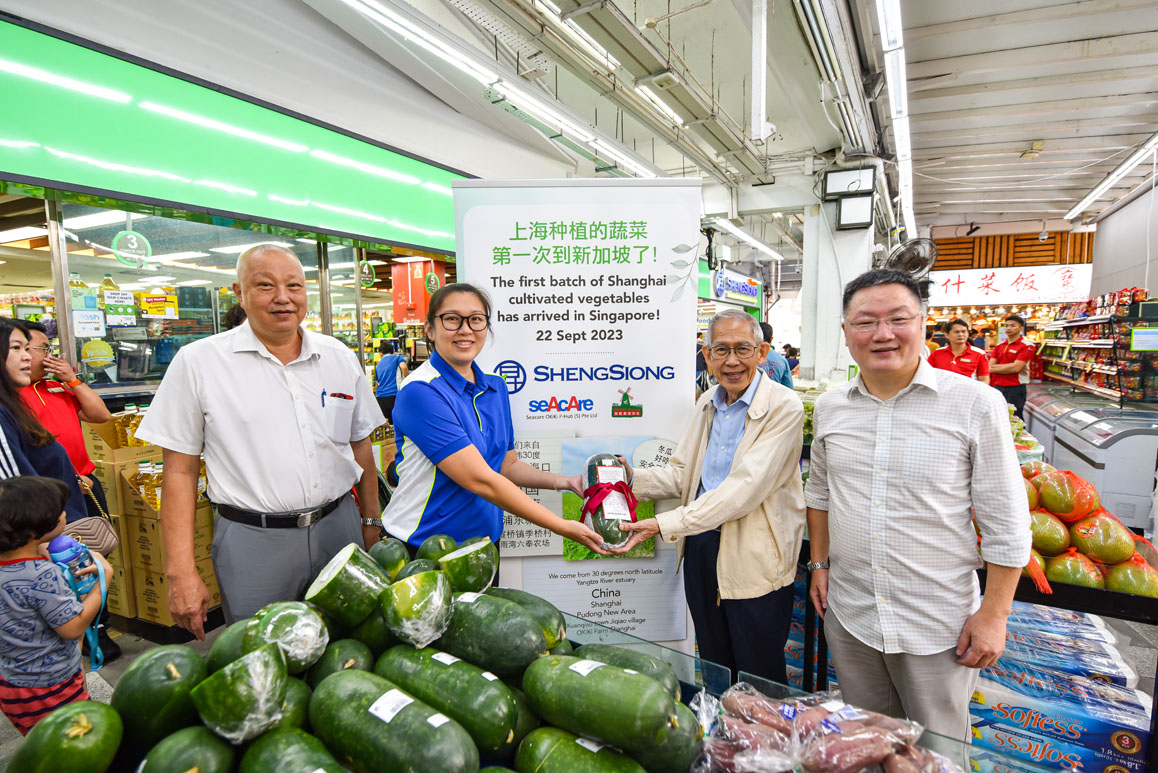 These fresh vegetables serve as a pilot and a proof of concept that could pave the way for a wider range of Chinese agricultural produce for Singaporean consumers; it also underscores the strong business ties between Singapore and China.   As the global demand for fresh, quality produce continues to rise, such strategic partnerships play a pivotal role in meeting consumer needs, setting a precedent for future collaborations with Seacare OKiKi P-Hub in the international food trade.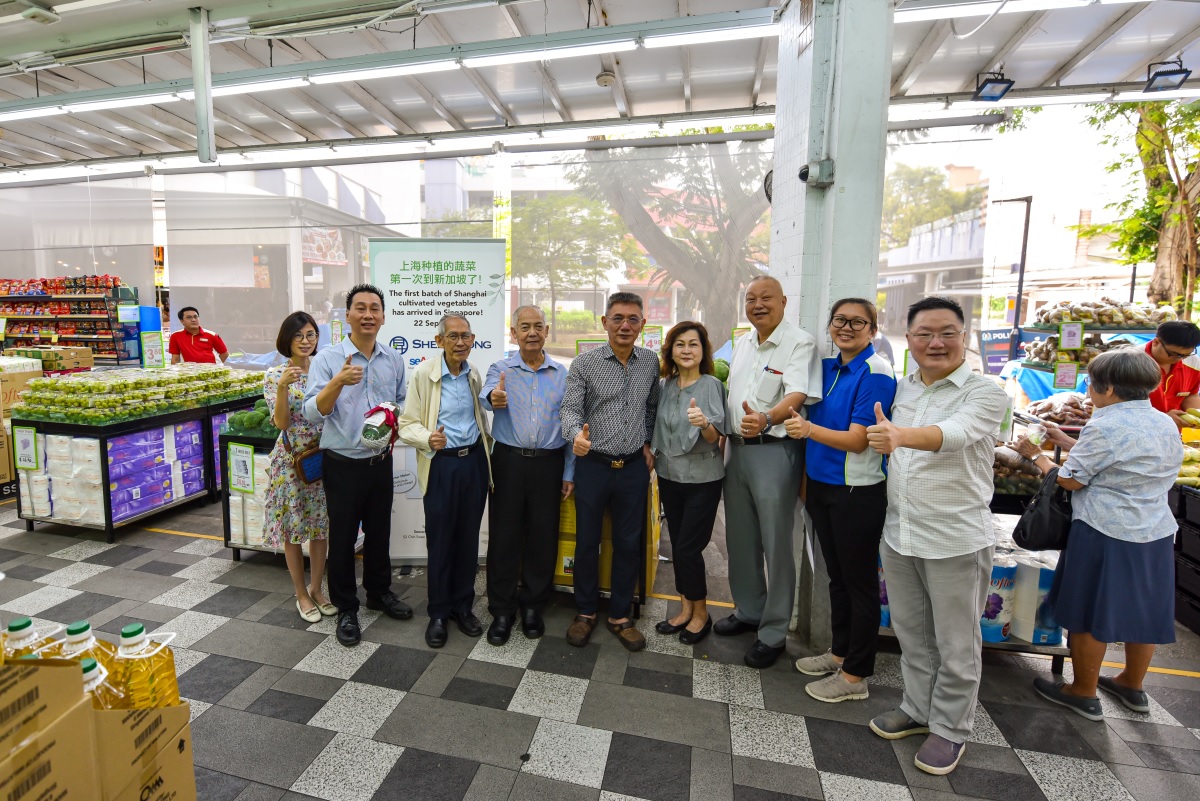 Click here for more feature stories in Samudra.