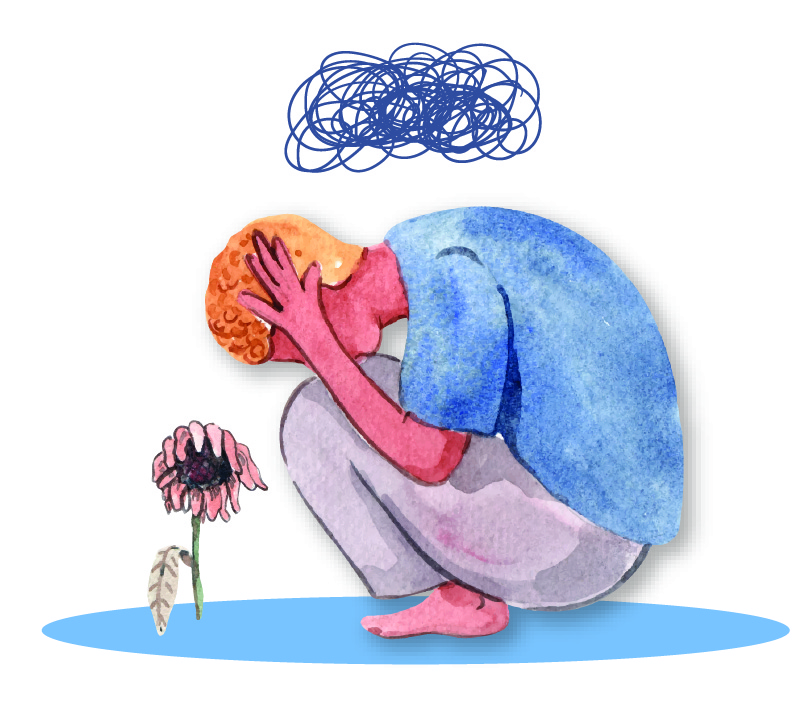 Almost 25 precent of Singaporeans suffer from anxiety and depression, driven by financial and work stress during the pandemic; spouses also fight more often, especially those with young children at home.
The findings, shared by a health survey released in July, revealed that one in four had considered suicide at least once in the last year, with the number rising among the unemployed. The survey, conducted by marketing communications agency Wunderman Thompson, polled 1,000 Singaporeans aged between 18 and 70 across various income groups, races, and professions; and looked at sentiments in physical, mental, relational, and financial health.
Seventy percent of respondents believe there is stigma against mental health issues in Singapore, with a similar number avoiding the topic with their family. Causes of mental health Fifty-five percent of respondents ranked financial stress as the top cause for mental health issues, followed by work stress, job security worries, and long working hours.
Increased responsibility at home and tensions with the family has also taken a toll on the mental well-being of Singaporeans. This is in addition to the loss of privacy and personal space due to work from home – with 24 percent citing anxiety and 21 percent depression.
The Unhappiest workforce
Incidentally, Singapore is also the least happy workforce in the world, alongside the UK, followed by Malaysia (42%), New Zealand (41%) and Australia (40%). The finding derived from a 2021 global report on the Impact of COVID-19 on Business Owners and Employees, Employment Hero, surveyed over 1,000 Singapore employees and employers. How to help someone with a mental condition?
If you believe someone is in immediate danger of harming himself or others, contact a doctor or emergency helplines such as Samaritans of Singapore (SOS) at 1800-221-4444 or Institute of Mental Health (IMH) at 6389 2222.
Click here for more feature stories in Samudra.