海佳胡姬港湾与上海市浦东新区川沙新镇签署战略合作框架协议, 这一里程碑式的举动凸显了新加坡与中国之间日益增长的跨境合作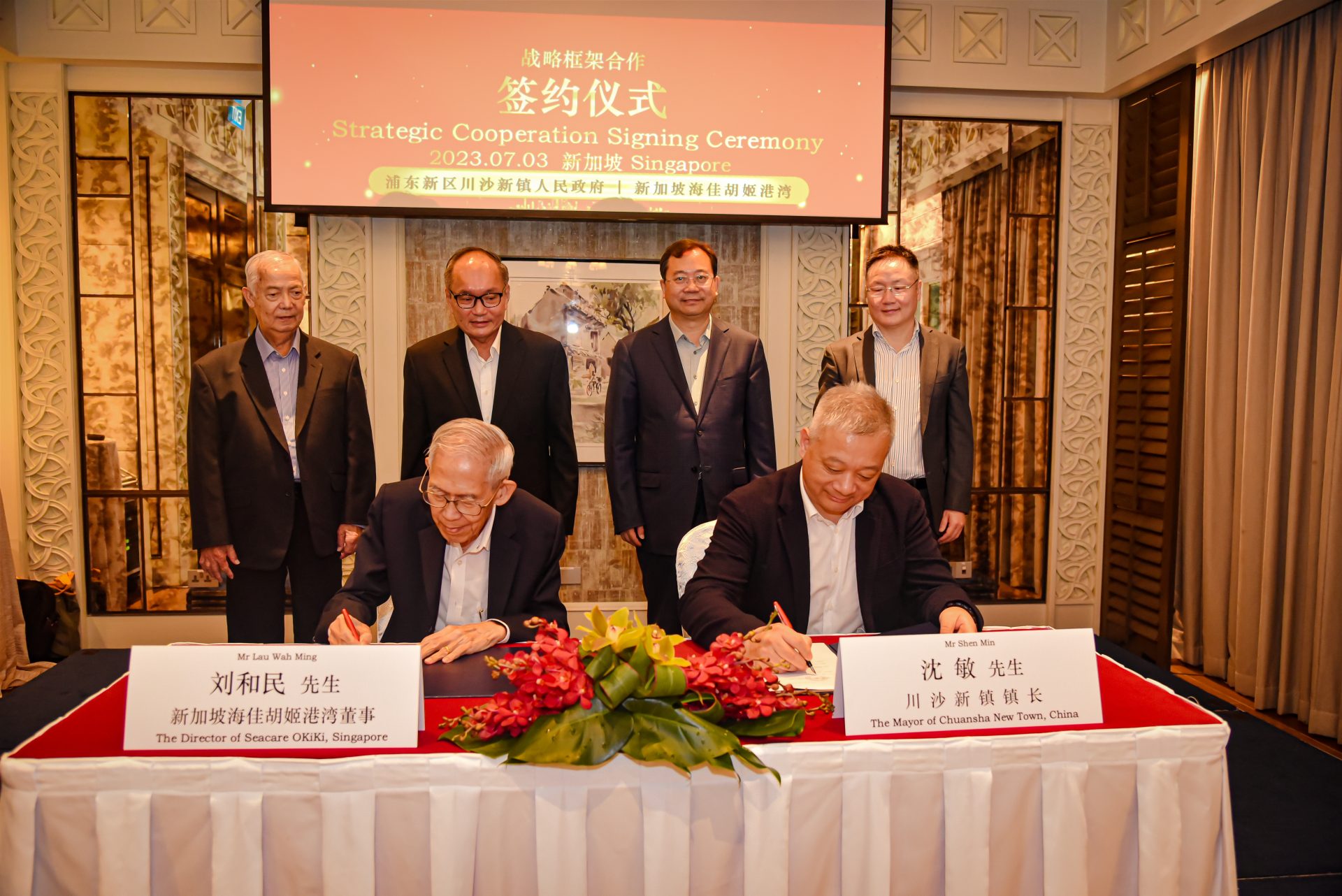 Seacare OKiKi entered into a Strategic Cooperation Agreement with Pudong New Area Chuansha New Town, a new municipality of Shanghai, in a landmark move underlining the growing cross-border cooperation between Singapore and China.
The signing ceremony, held at the Shangri-La Singapore on July 3, 2023, saw the attendance of a high-level delegation from Shanghai, led by Prof Ji Zhaoliang, chairman of the CPPCC Pudong New Area.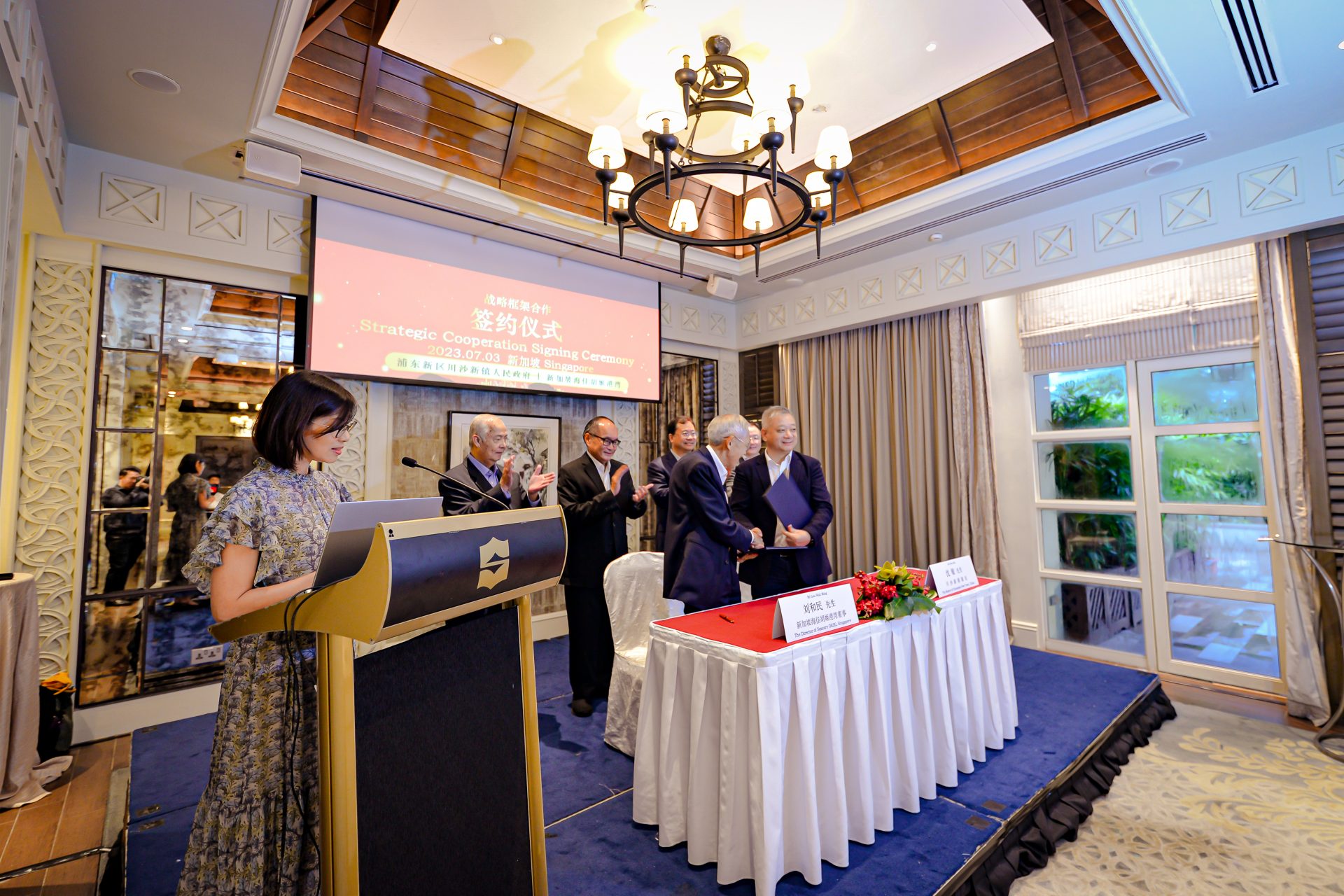 签署仪式于 2023 年 7 月 3 日在新加坡香格里拉大酒店举行,由浦东新区政协主席姬兆亮教授率领的上海高级代表团出席了签字仪式。与会代表包括浦东新区政协副秘书长吴敢峰先生,川沙新镇镇长沈敏先生,浦东新区商务委员会副主任苑学武先生,浦新区商务委员会处长李涛先生,和浦东新区商务委员会的许月华女士。
The delegates included notable figures such as Mr Wu Ganfeng, deputy secretary-general of the CPPCC Pudong New Area; Mr Shen Min, mayor of Chuansha New Town; Mr Yuan Xuewu, deputy director of the Commerce Committee of Pudong New Area; Mr Li Tao, division head of the Commerce Committee of Puxin District; and Ms Xu Yuehua from the Pudong New Area Commerce Committee.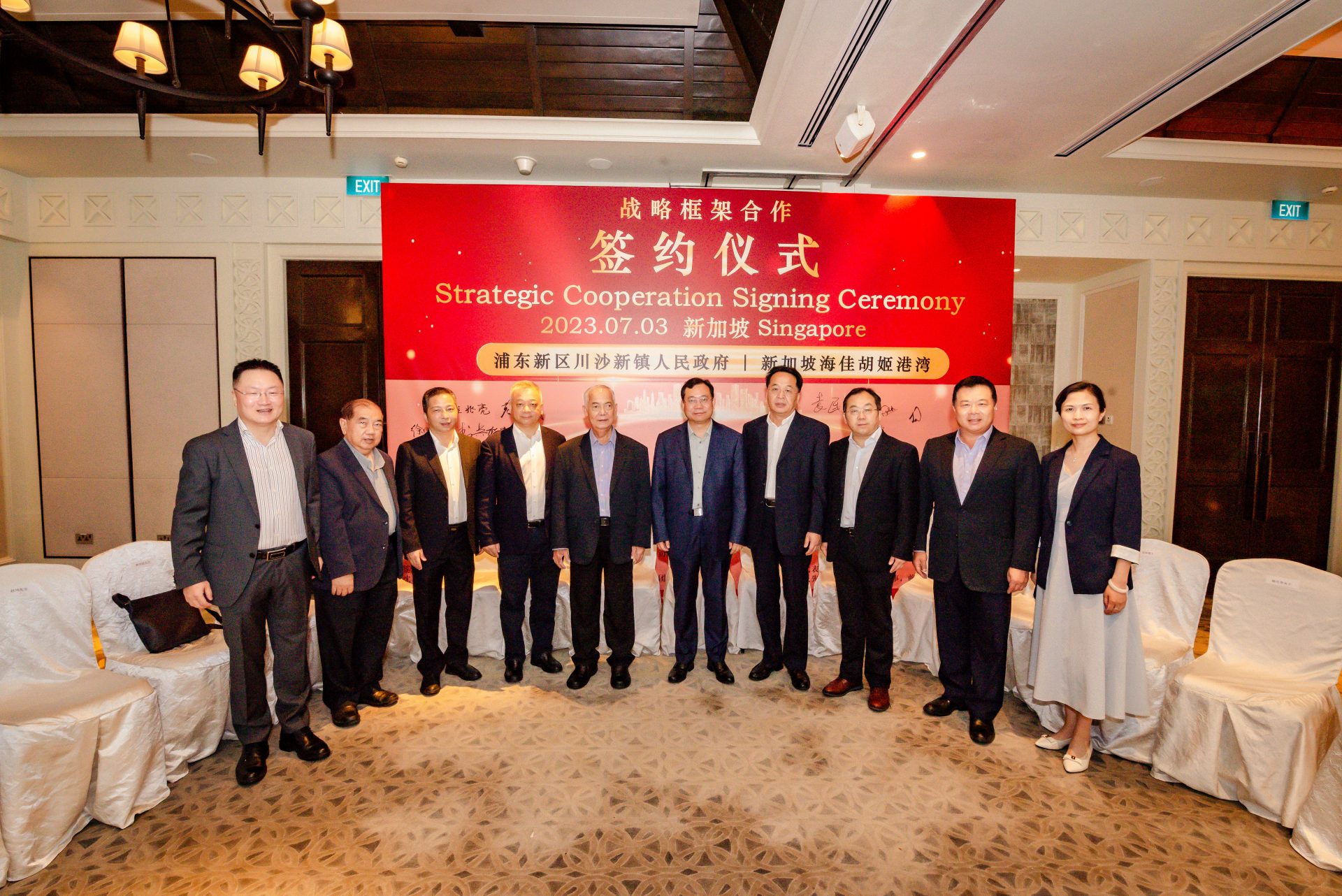 The ceremony was also graced by luminaries, including former Minister of State Prof Chan Soo Sen (Guest-of-Honour), who was the first president of the Suzhou Singapore Industrial Park; Dr Lee Peng Shu, president of the Singapore Sam Kiang Huay Kuan and former standing director of Pudong New Area Foreign Chambers of Commerce; Ms Lin Ruiwen, executive director of Sheng Siong Group; and Mr Terence Zhao, chairman of Singhai Marine Group.
出席典礼的主宾是前政务部长曾士生教授,他也是苏州新加坡工业园的首任总裁。其他嘉宾包括新加坡三江会馆会长、浦东新区海联会原常务理事李秉萱博士,昇崧集团执行董事林睿雯女士,和森海海事集团董事长赵玮先生。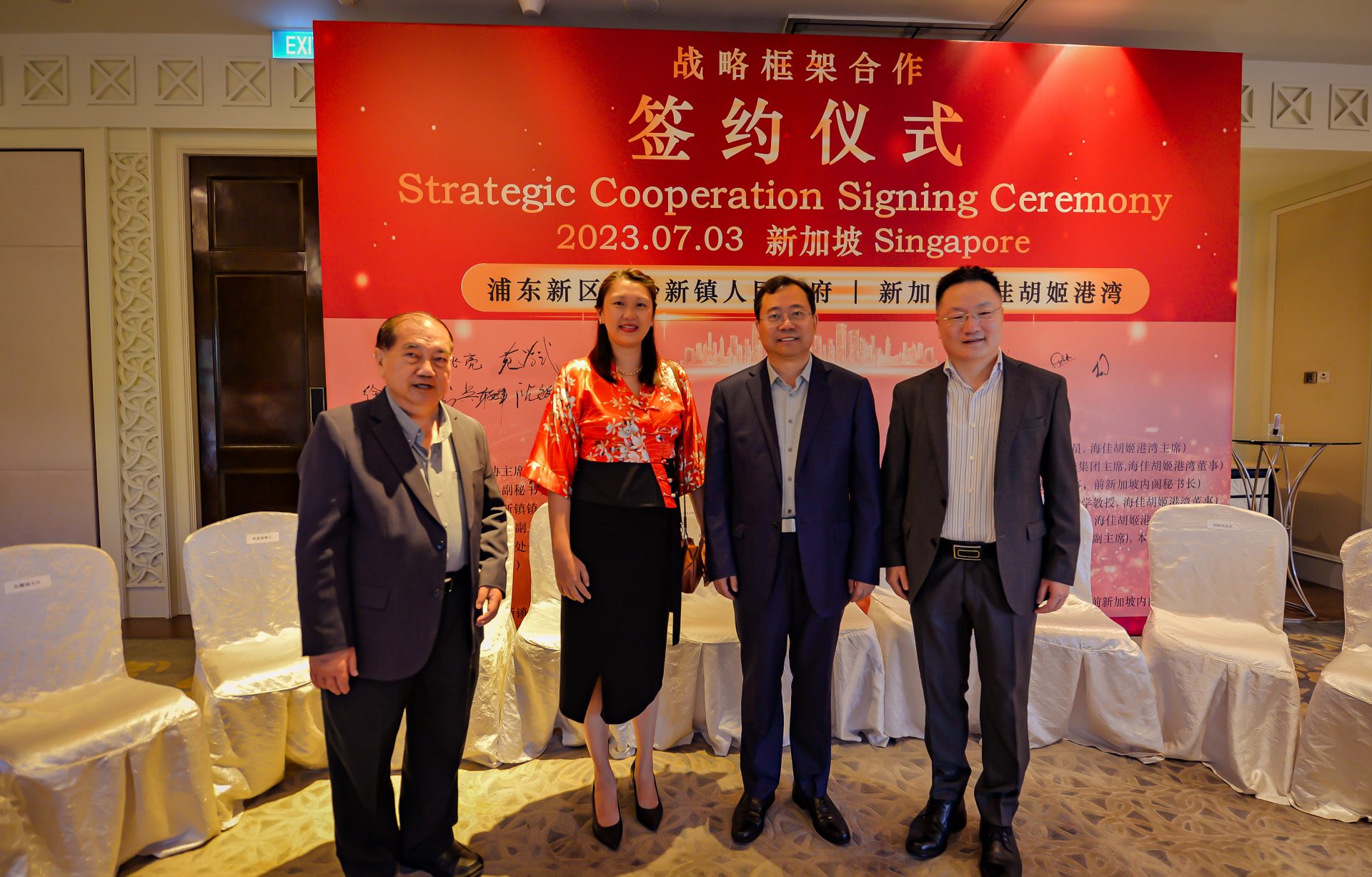 Mr Goh Yeow Tin, director of Seacare OKiKi; Prof Wu Wei (NTU), director of Seacare OKiKi; and 18 Seacare management staff jointly witnessed the ceremony. The compere was Ms Shena Foo, deputy chairman of Seacare Co-operative Ltd.
海佳胡姬港湾董事吴耀镇先生和董事吴伟教授(新加坡南洋理工大学),以及 18 位海佳管理人员共同观礼见证。主持人是海佳合作社副主席符玉菲女士。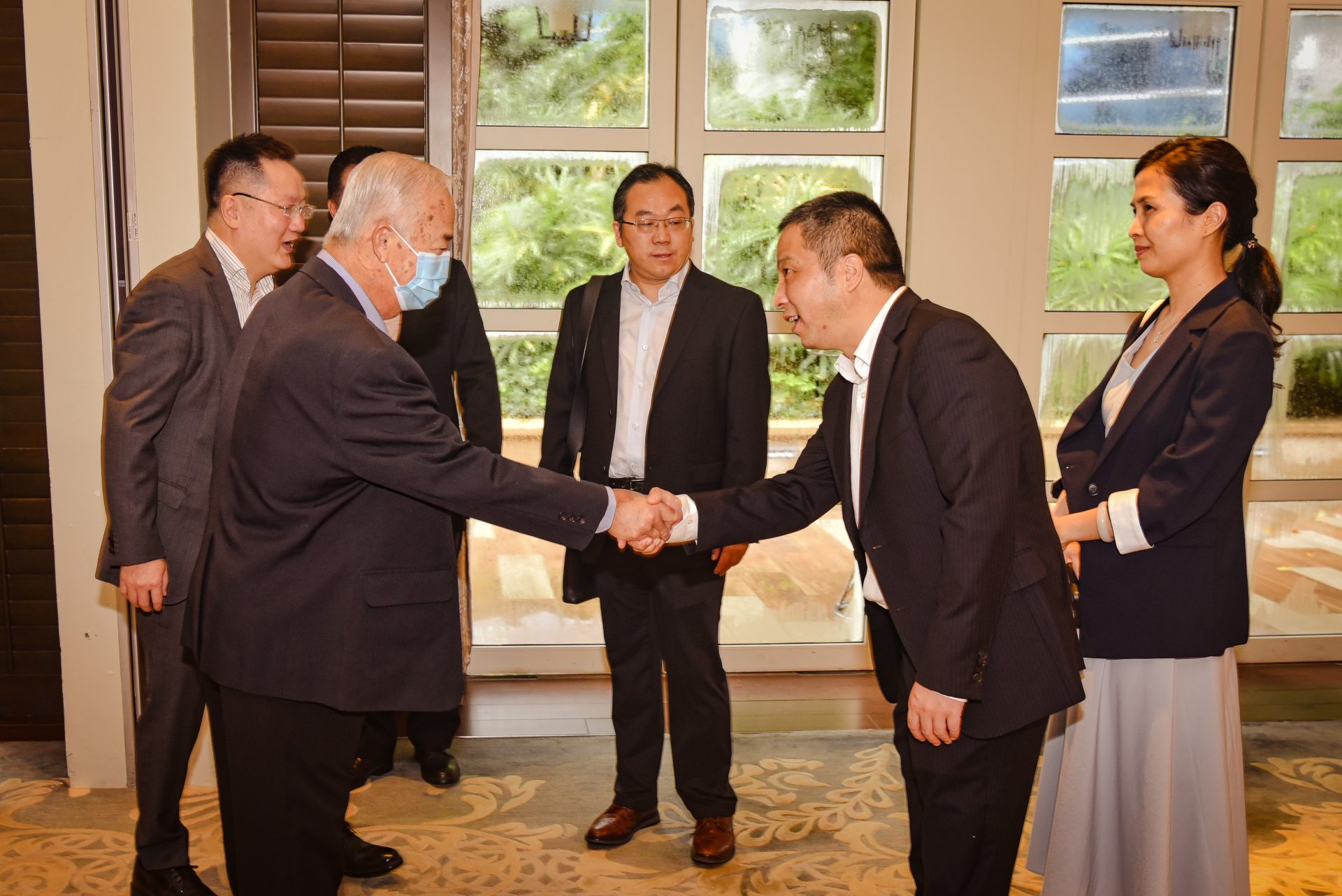 Termed the "Strategic Cooperation Agreement" the pact focuses on the mutual goal of promoting the implementation of the Seacare OKiKi (Chuansha) High-tech Agricultural Park Project, reflecting the shared vision of both parties for sustainable future growth and innovation in the agricultural sector.
战略合作协议,重点是推动实施海佳胡姬港湾(川沙)高科技农业园区项目的共同目标,反映了双方对农业领域未来可持续增长和创新的共同愿景。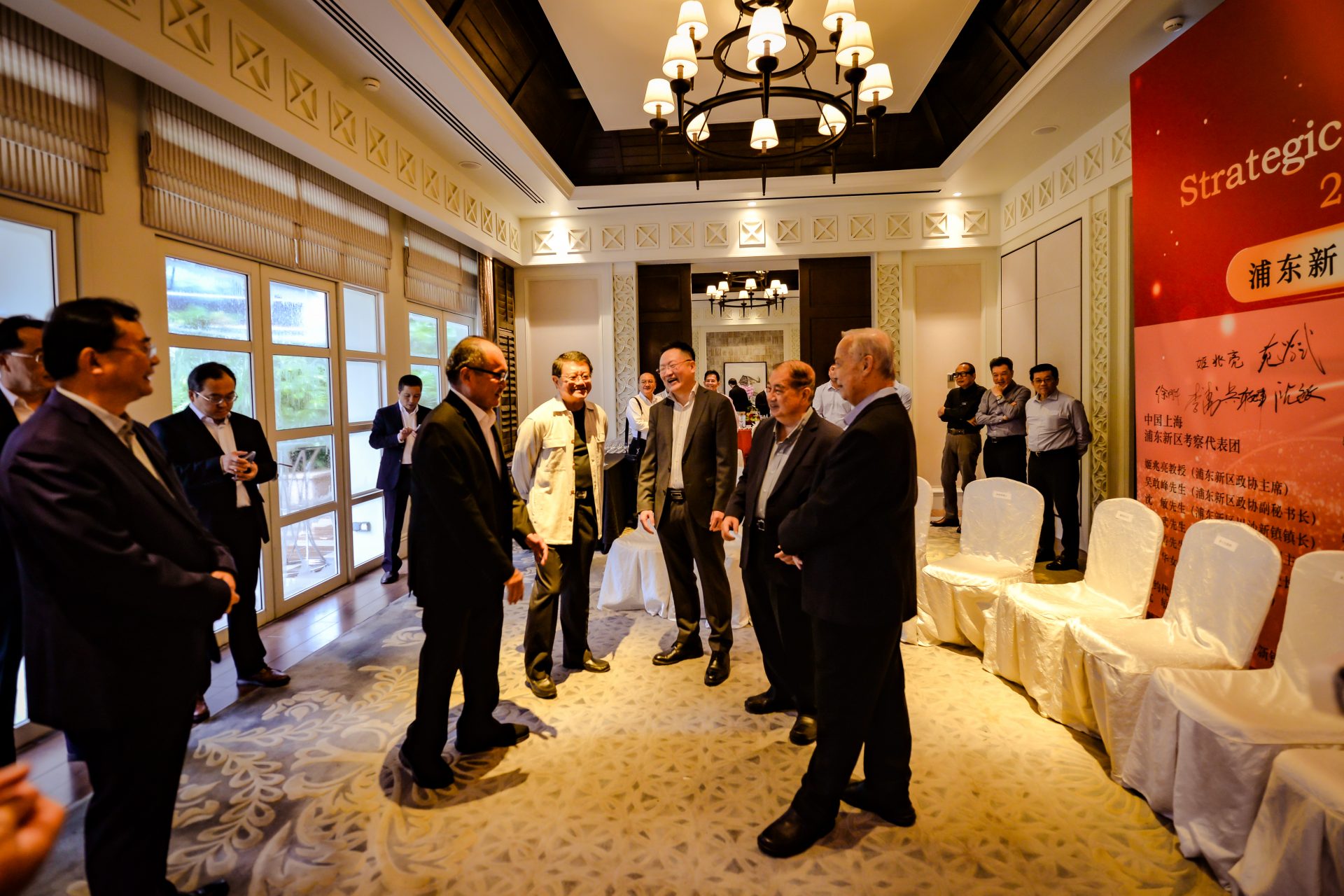 The event commenced with a warm welcome speech by Mr Yuan Min, chairman of Seacare OKiKi. Mr Yuan thanked the delegates for their presence, acknowledging their instrumental roles in bringing the partnership to fruition.
本次活动由海佳胡姬港湾主席袁民先生致欢迎辞。袁先生感谢与会代表的出席,并肯定他们在伙伴关系取得成果方面发挥的重要作用。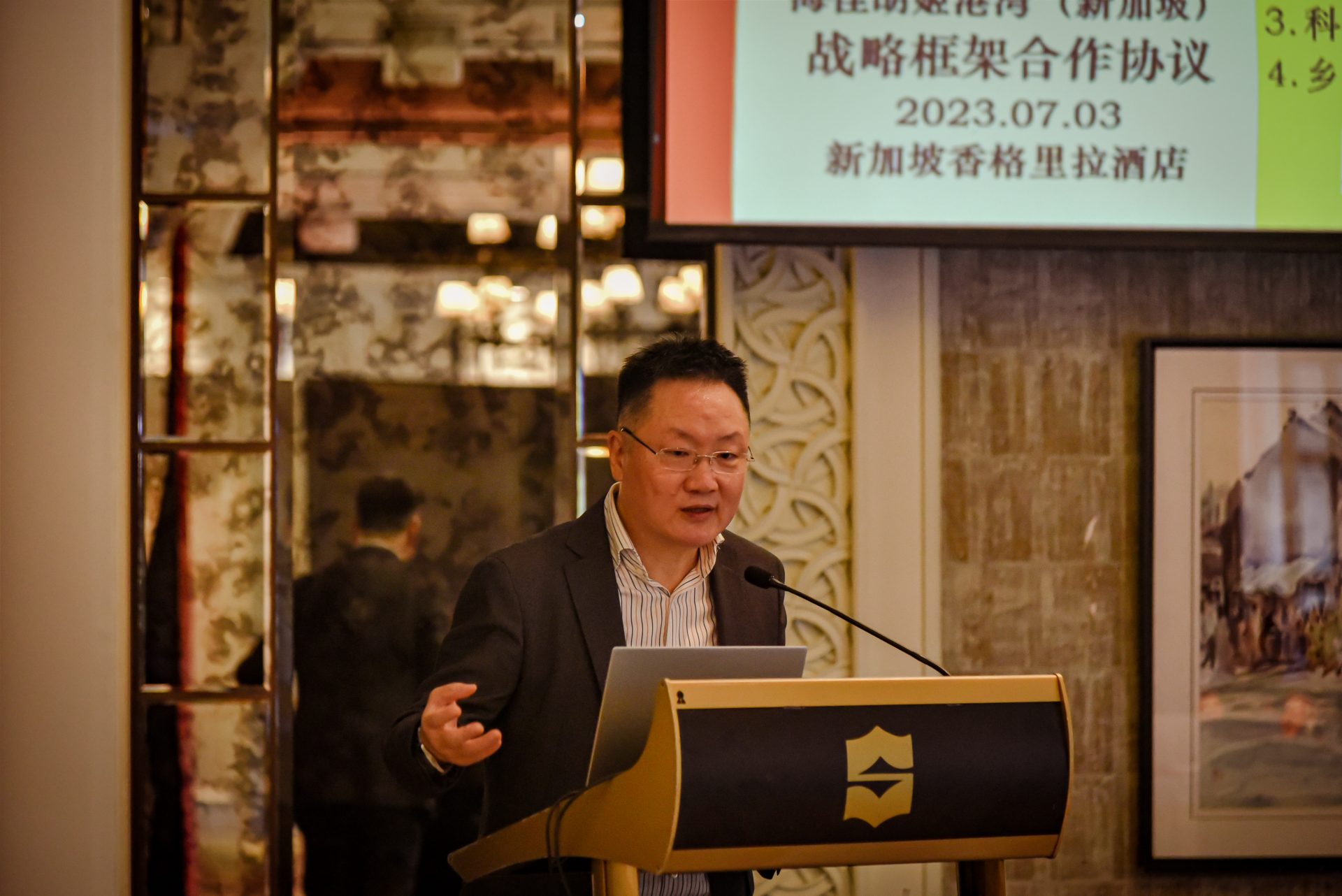 The floor was then given to the distinguished guests, Prof Ji and Prof Chan, who highlighted the significance of the collaboration and the development of talent, technology and cooperation in the agricultural business.
其后姬兆亮主席和曾士生教授分别致辞,强调双方合作的重要性,重点在农业领域发展人才、 科技及合作。双方都强调了这一伙伴关系的变革潜力, 不仅对农业领域, 而且对中国和新加坡更广泛的经济和社会发展。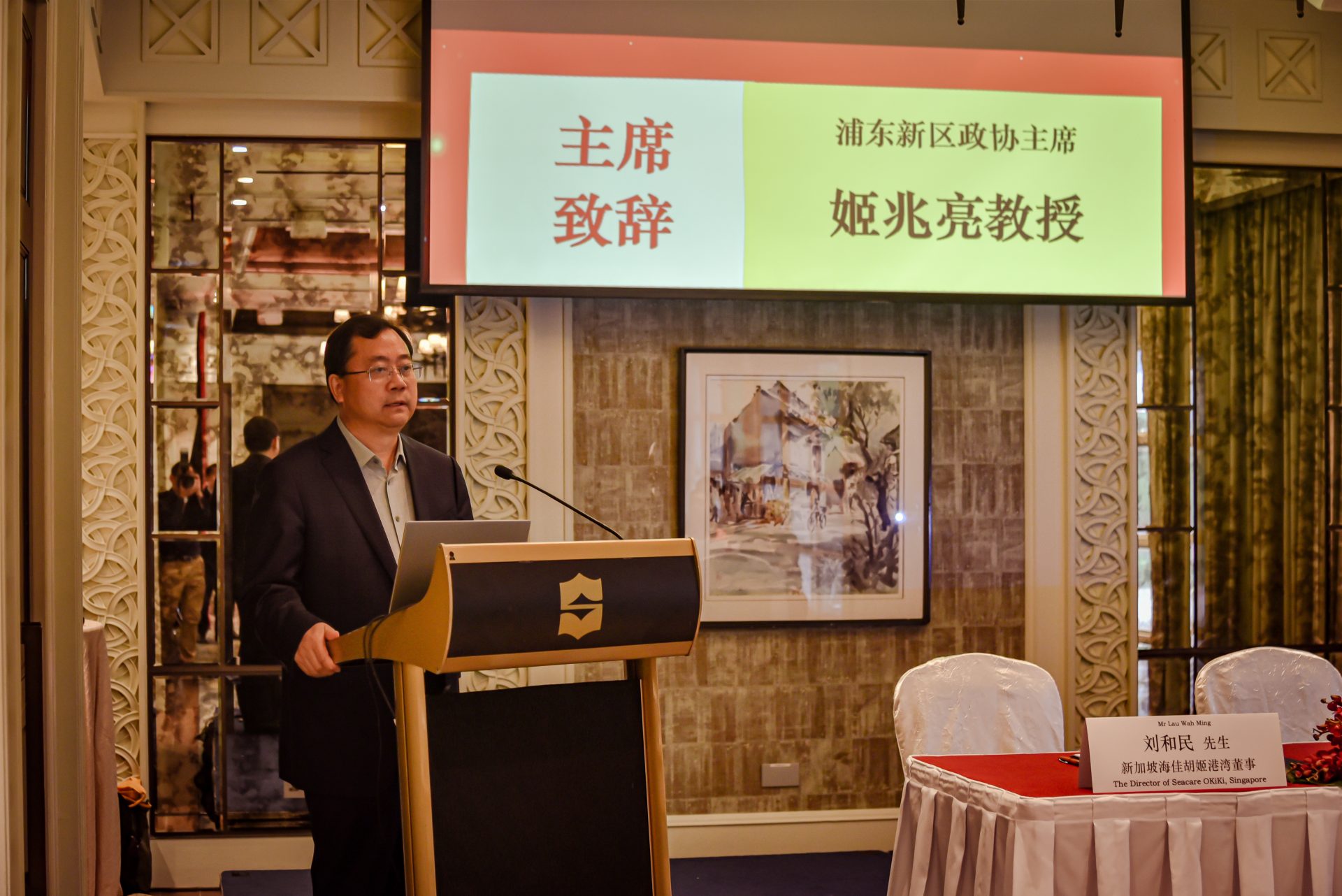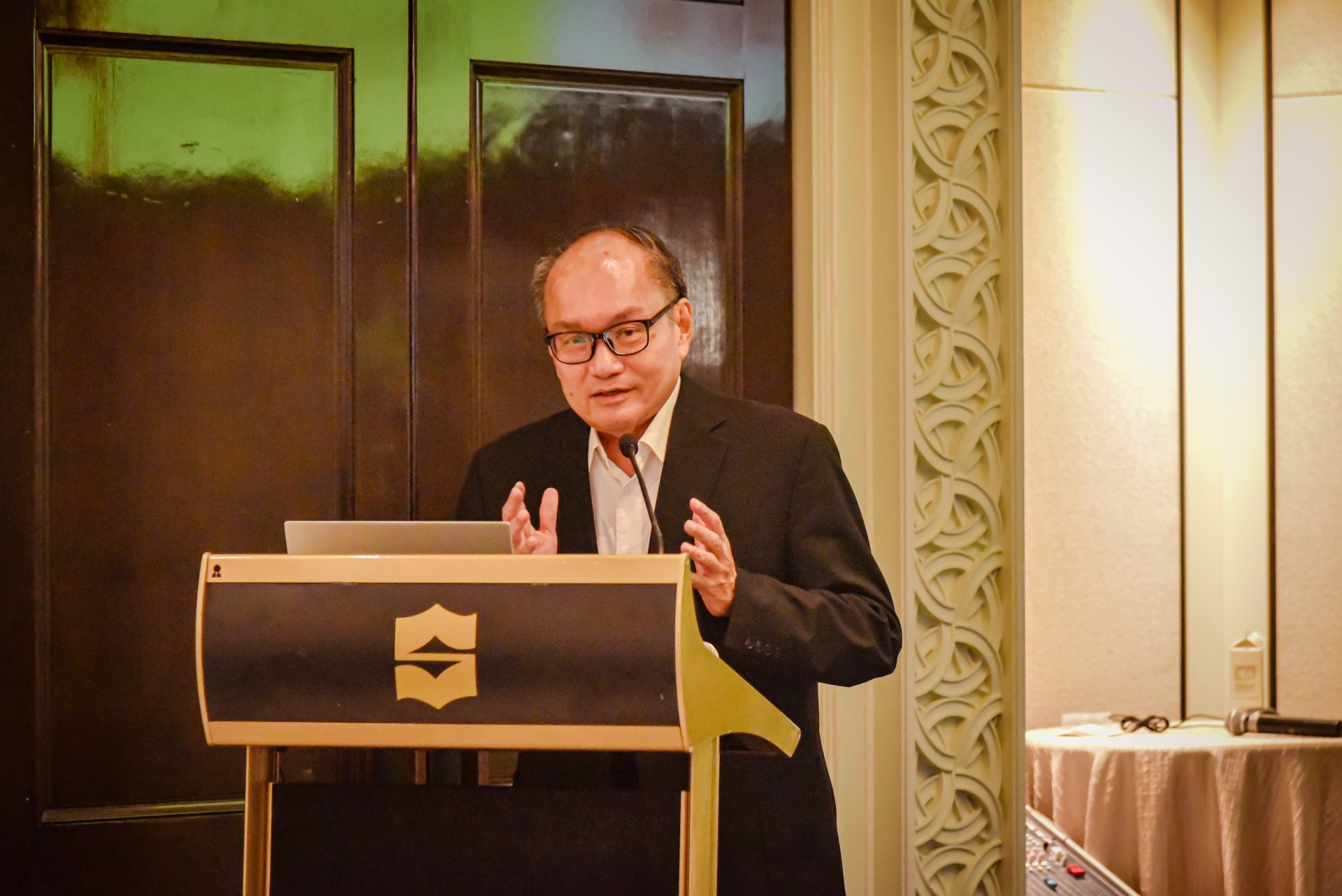 Both emphasised the transformative potential of this partnership, not just for the agriculture sector but also for the broader economic and social development of China and Singapore.
The much-anticipated signing ceremony kicked off, officiated by Mr Shen Min, mayor of Chuansha New Town, alongside Mr Lau Wah Ming, director of Seacare OKiKi.
万众期待的签约仪式正式展开,由川沙新镇镇长沈敏先生和新加坡海佳胡姬港湾董事刘和民先生共同签署。姬兆亮主席、曾士生教授、袁民先生及廖清泉先生(海佳集团执行主席)四位知名人士担任官方见证人,突显该协议的重要意义,以及海佳胡姬港湾与浦东新区合作关系的新开端。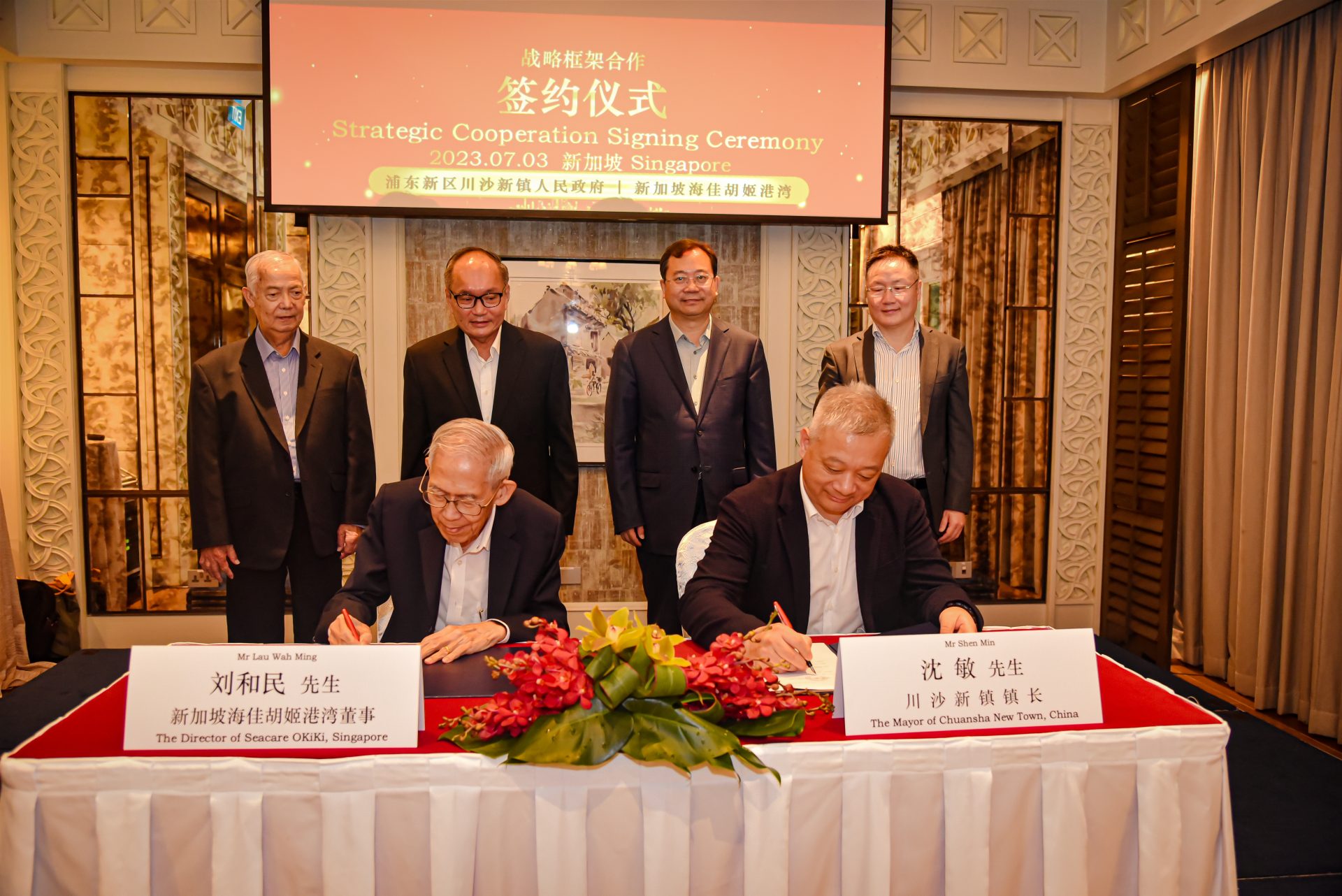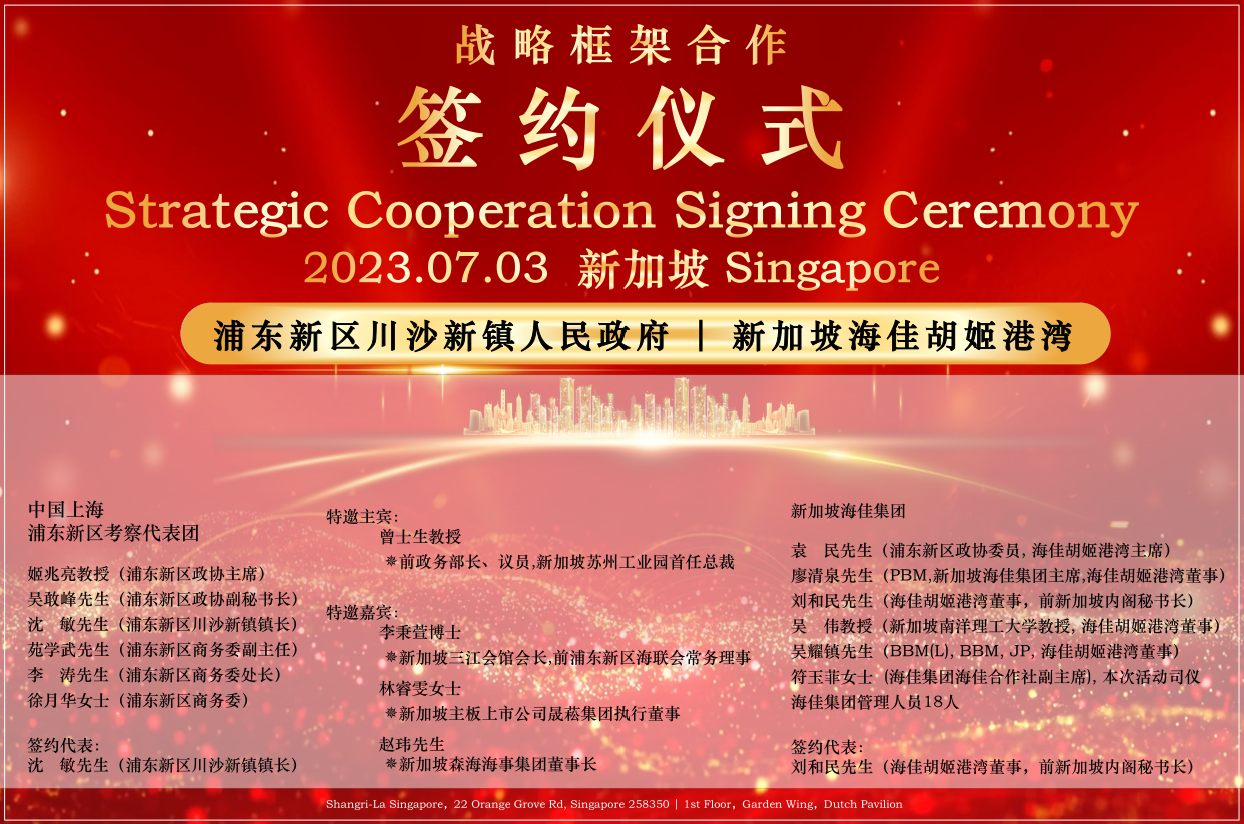 Four eminent figures – Prof Ji, Prof Chan, Mr Yuan Min and Mr Leow Ching Chuan (Executive Chairman of Seacare Co-operative Ltd) – served as official witnesses, underscoring the significance of the agreement and a new beginning of a robust partnership between Seacare OKiKi and Pudong New Area.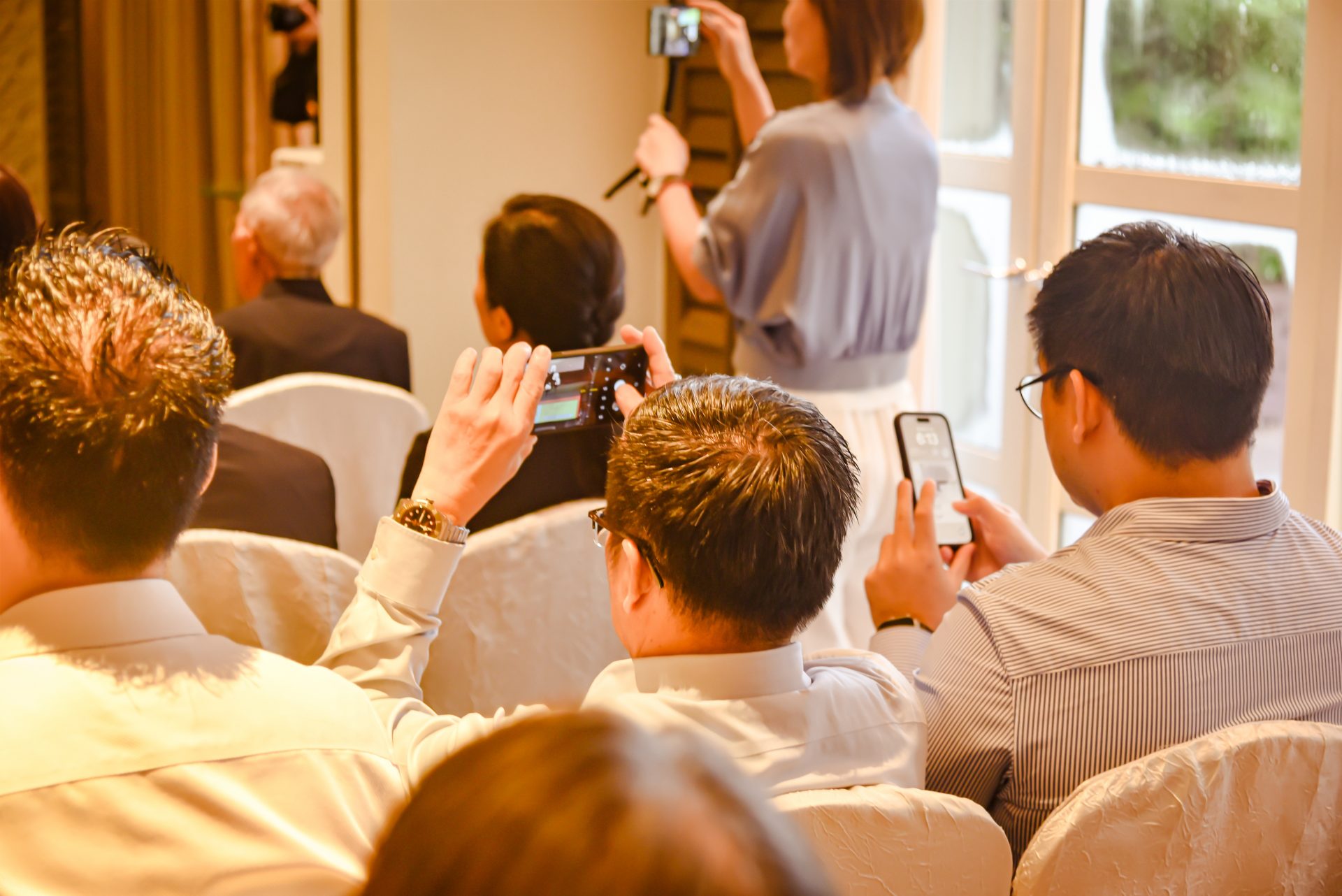 Post-signing, the delegates and attendees commemorated the occasion with a group photo, capturing the landmark moment before a dinner reception, marking the end of the memorable evening.
签署后,代表们和与会人员合影留念,在晚宴前捕捉这一具有里程碑意义的时刻,为难忘的夜晚画上句号。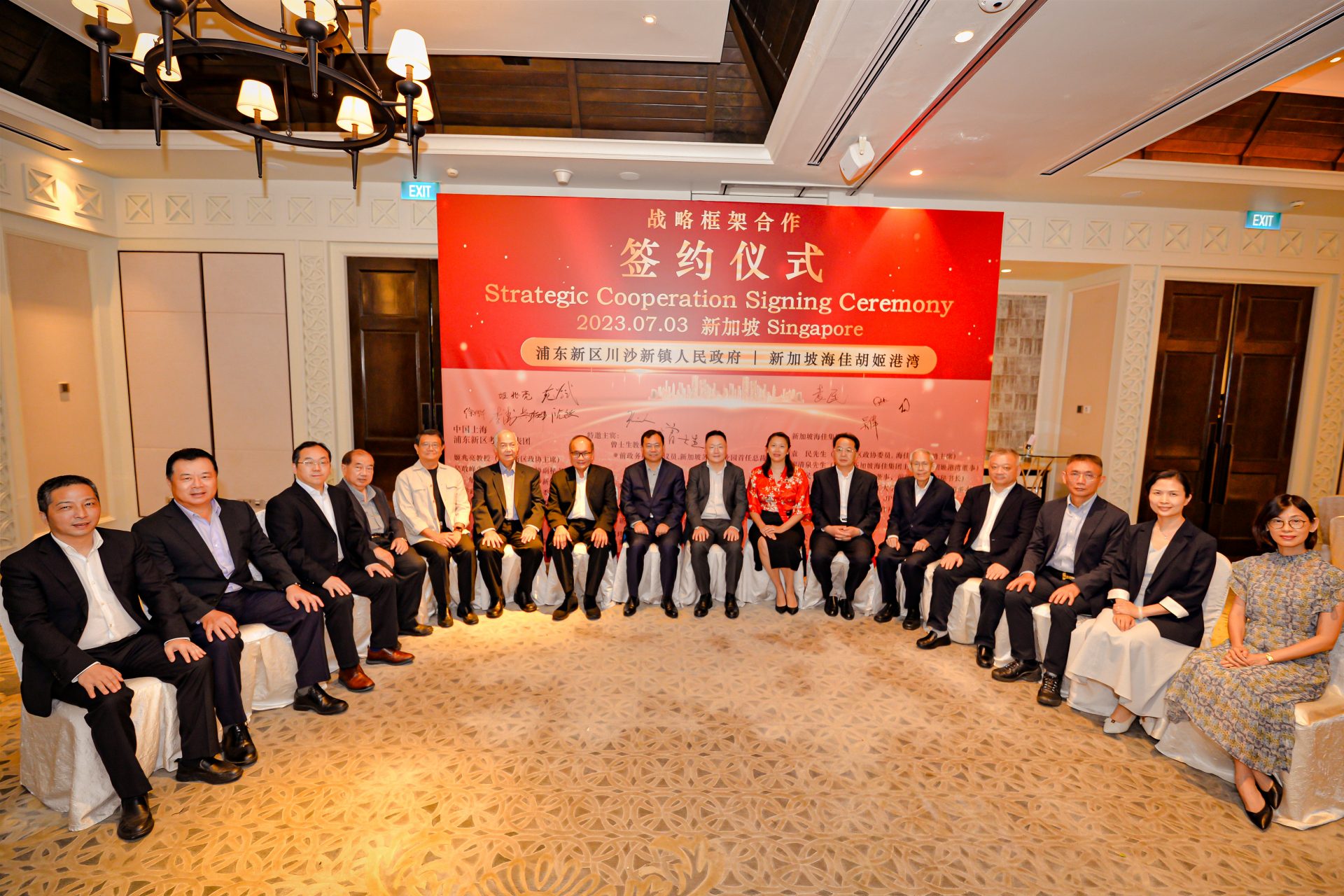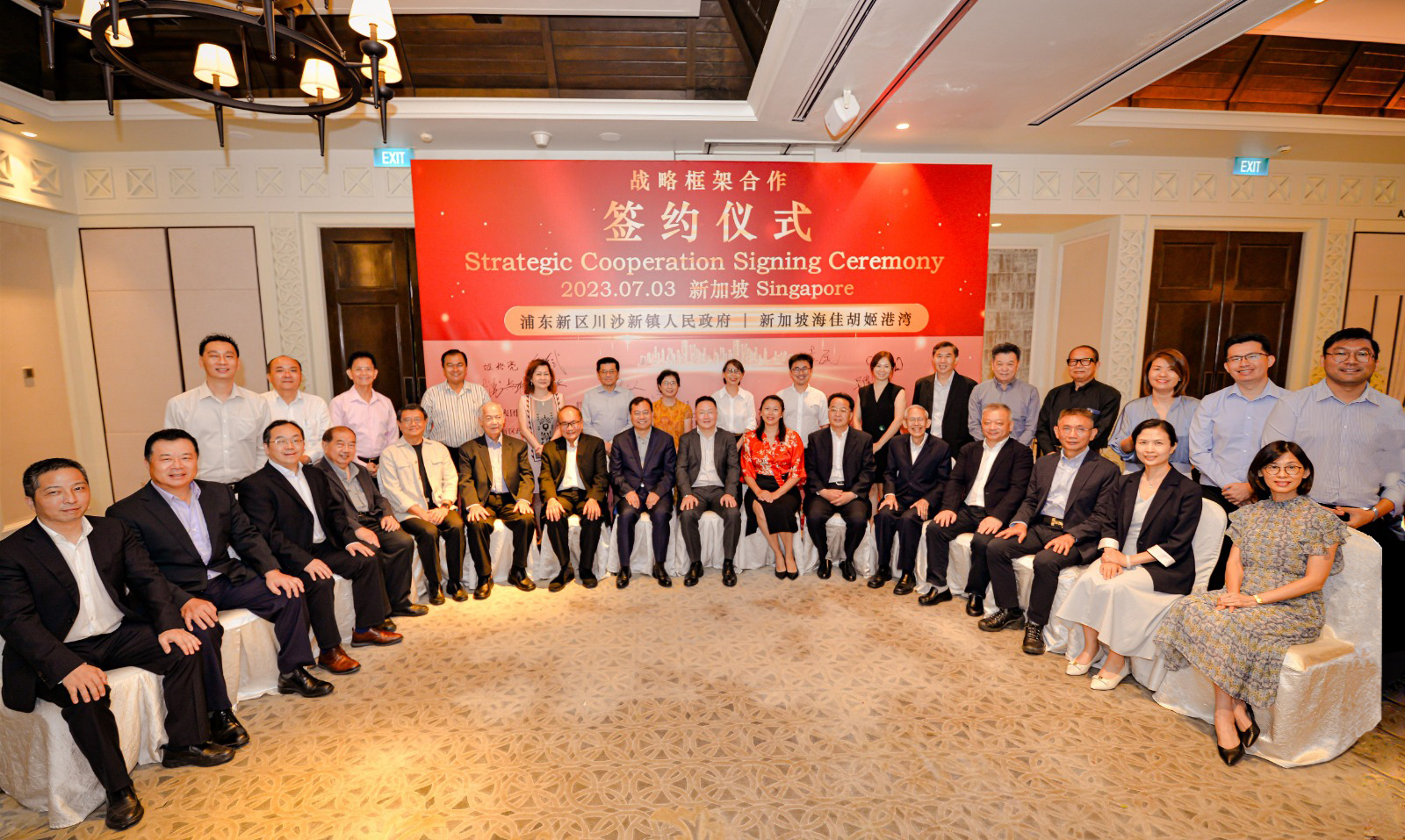 More photos
Click here for more feature stories in Samudra.