Most working adults sit long hours at their desks, contributing to aches and pains as their bodies get "locked-in" to one position.
Try these simple stretching exercises to aid your posture and flexibility.
Scan the QR code below to find out more!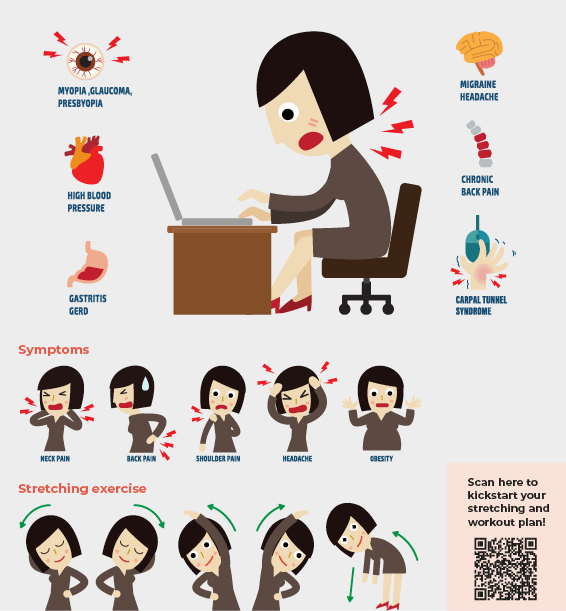 Click here for more feature stories in Samudra.