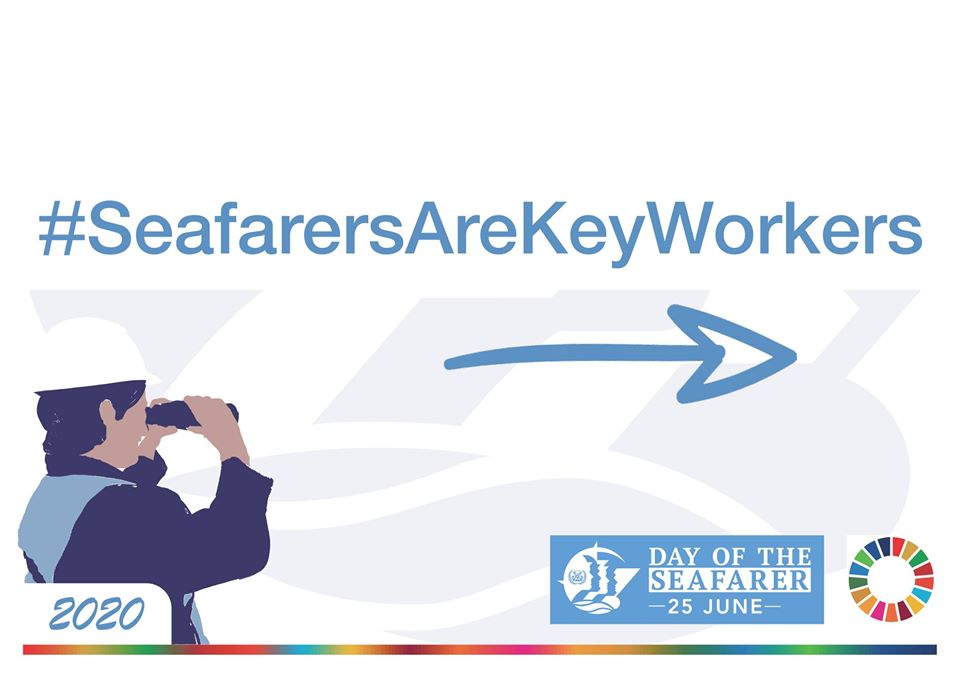 Treat seafarers with respect and dignity, SOS President Kam Soon Huat made this call on the Day of the Seafarer on 25 June 2020.
Through the tripartite effort, SOS, together with Maritime and Port of Authority of Singapore (MPA), Singapore Maritime Officers' Union (SMOU) and Singapore Shipping Association (SSA), prepared 1,000 care packs for ships in the Port of Singapore, reaching out to some 10,000 seafarers.
Senior Minister of State for Transport and Health Dr Lam Pin Min, Chief Executive of MPA Ms Quah Ley Hoon, General Secretary of SMOU Ms Mary Liew, President of SSA Ms Caroline Yang and Mr Kam presented the care packs to signing-on seafarers at Marina South Pier. Other highlights included the delivery of care packs to a PIL vessel, 'Kota Nasrat', using a drone and the presentation of the 3D-printed face shields to signing-off seafarers.
Since 27 March, more than 13,000 cases of crew sign-ons and sign-offs involving some 650 companies and 1,150 ships have been approved by MPA.