SOS members enjoyed an engaging exchange with Advisor Carrie Tan, who shared various government schemes announced in Budget 2022, in a get-together session at Club@52 on June 11.
Sister Carrie, accompanied by NTUC IRO Choo Yan Min from the Supply Chain Employees Union (SCEU), explained the principles, considerations and challenges of Budget 2022, aimed at charting Singapore's post-pandemic growth towards a fairer, greener and more inclusive society.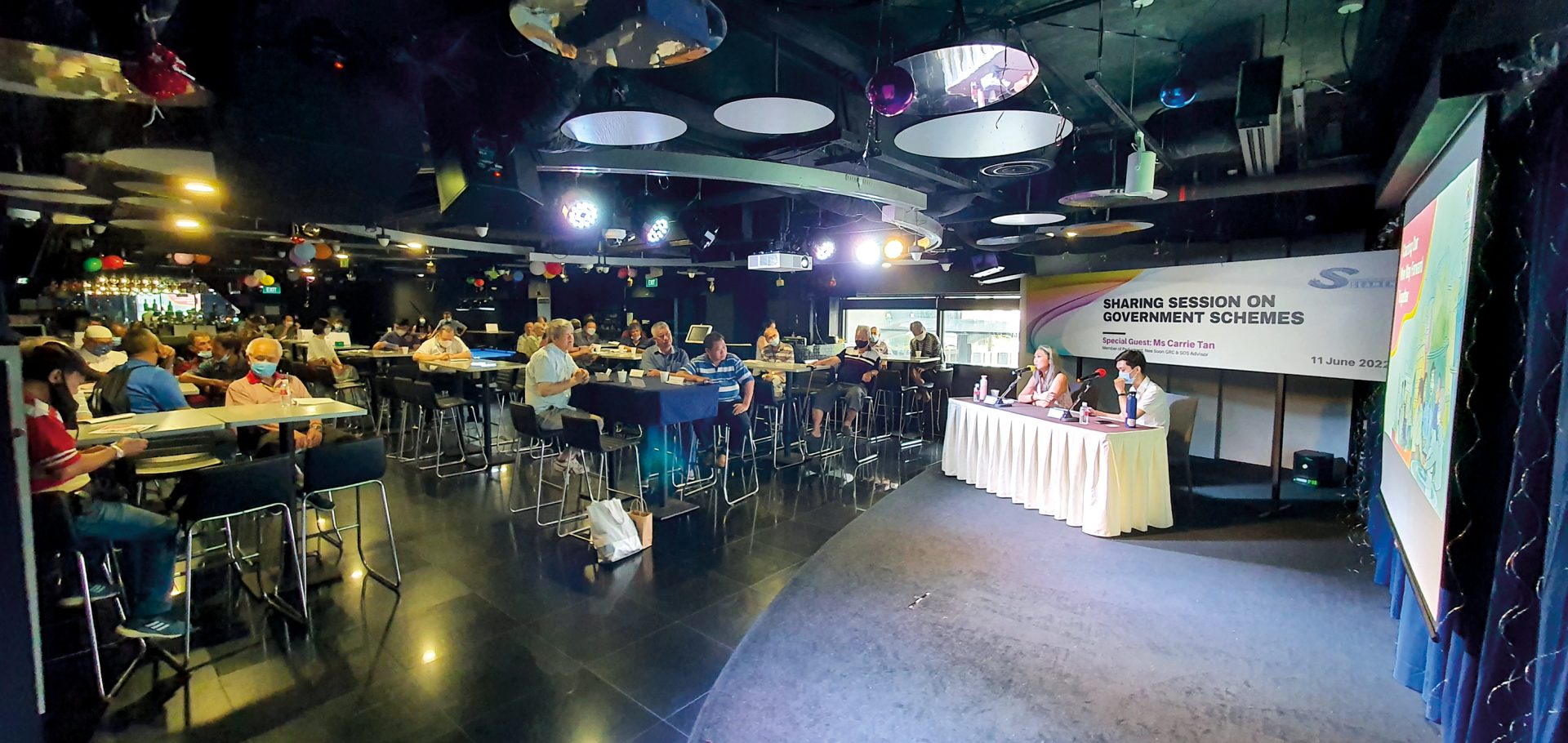 The sharing session, attended by 50 members, touched on financial support schemes for Singaporeans such as CDC vouchers, Assurance Package and Enhanced Permanent GST Voucher (GSTV) Scheme to support lower to middle-income households.
The discussion also provided members with directions and avenues to seek further financial assistance.
Sister Carrie, also a Member of Parliament of Nee Soon GRC, had a lively discussion with members about Singapore's economic outlook amid global competition and disruption from digitalisation.
She also answered members' concerns about the rising cost of living due to supply chain disruptions, global energy markets and the ongoing Russia- Ukraine war.
This session was a constructive platform to help members strengthen their understanding of national challenges, ranging from bread-and-butter issues to national sustainability priorities.
Click here for more feature stories in Samudra.