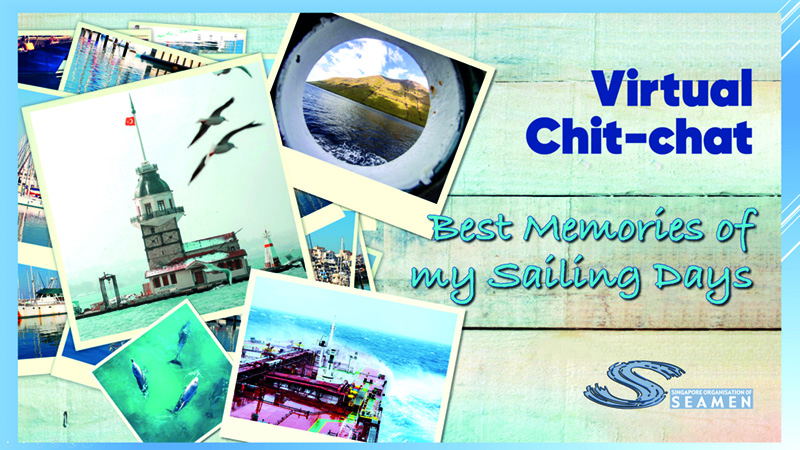 SOS held its second virtual chit chat on the evening of Mar 4, a Zoom gathering of local members reminiscing their sailing days over home delivered bento dinner.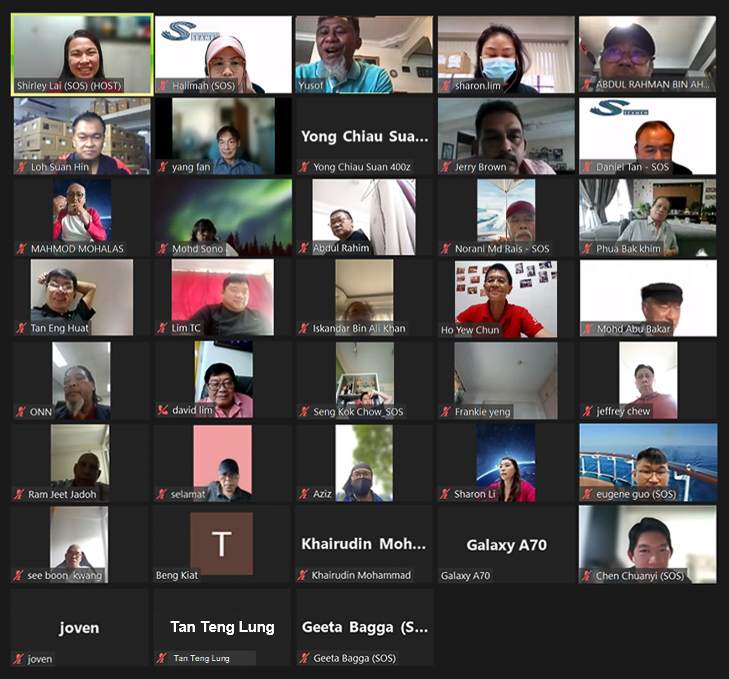 The 40 participants mingled and shared encounters and vivid memories on board such as babysitting fellow crewmate's child, playing soccer and basketball. Members also showcased their well-kept travel photos from all over the globe.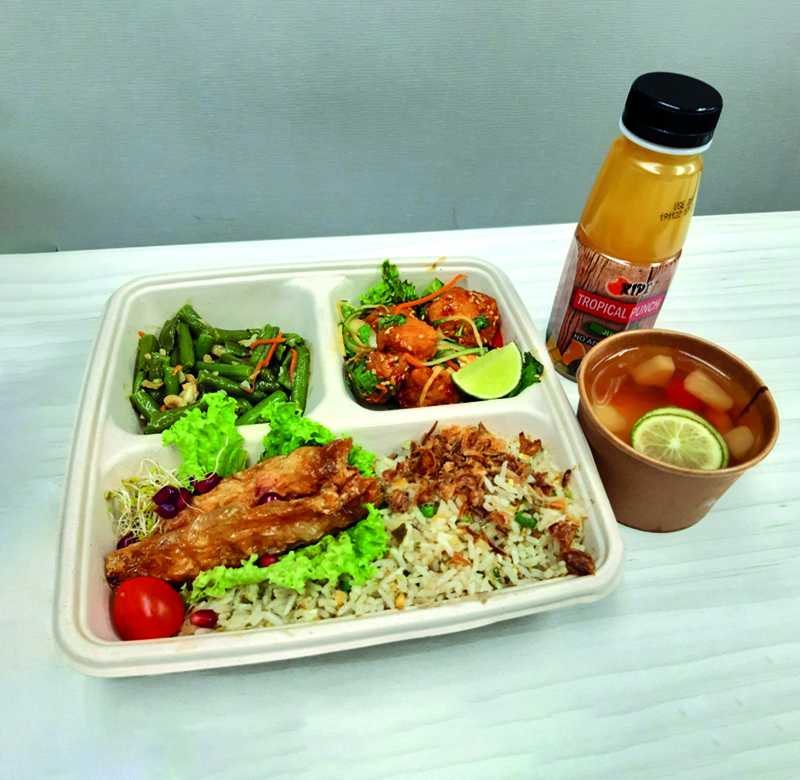 Mini quizzes in the session revived their recollection of vessels types, tools used and flags. Participants won gift vouchers in lucky draws and took a commemorative group photo to conclude the get-together session.
Click here for more feature stories in Samudra.