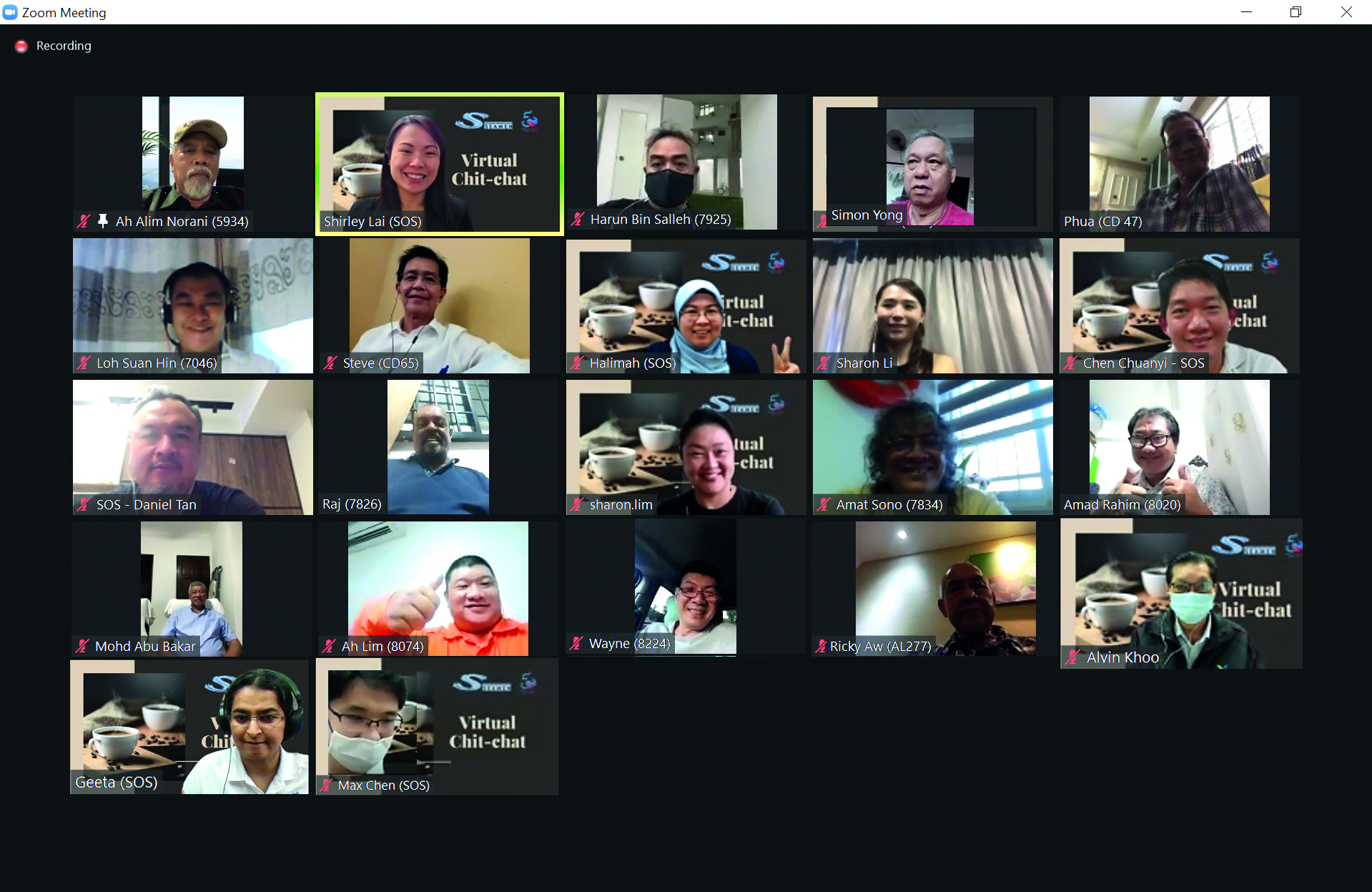 A virtual chit chat that linked up SOS members took place on the evening of 27 September, in an hour-long discussion participated by 20 members and staff. The Zoom call gave members an opportunity to connect over coffee at the comfort of their homes, as physical congregations were disallowed due to safe measures.
Members shared how they embraced their new routines and lifestyles and stayed connected with friends and loved ones. They also encouraged one another to stay safe and resilient during the pandemic.
Click here for more feature stories in Samudra.