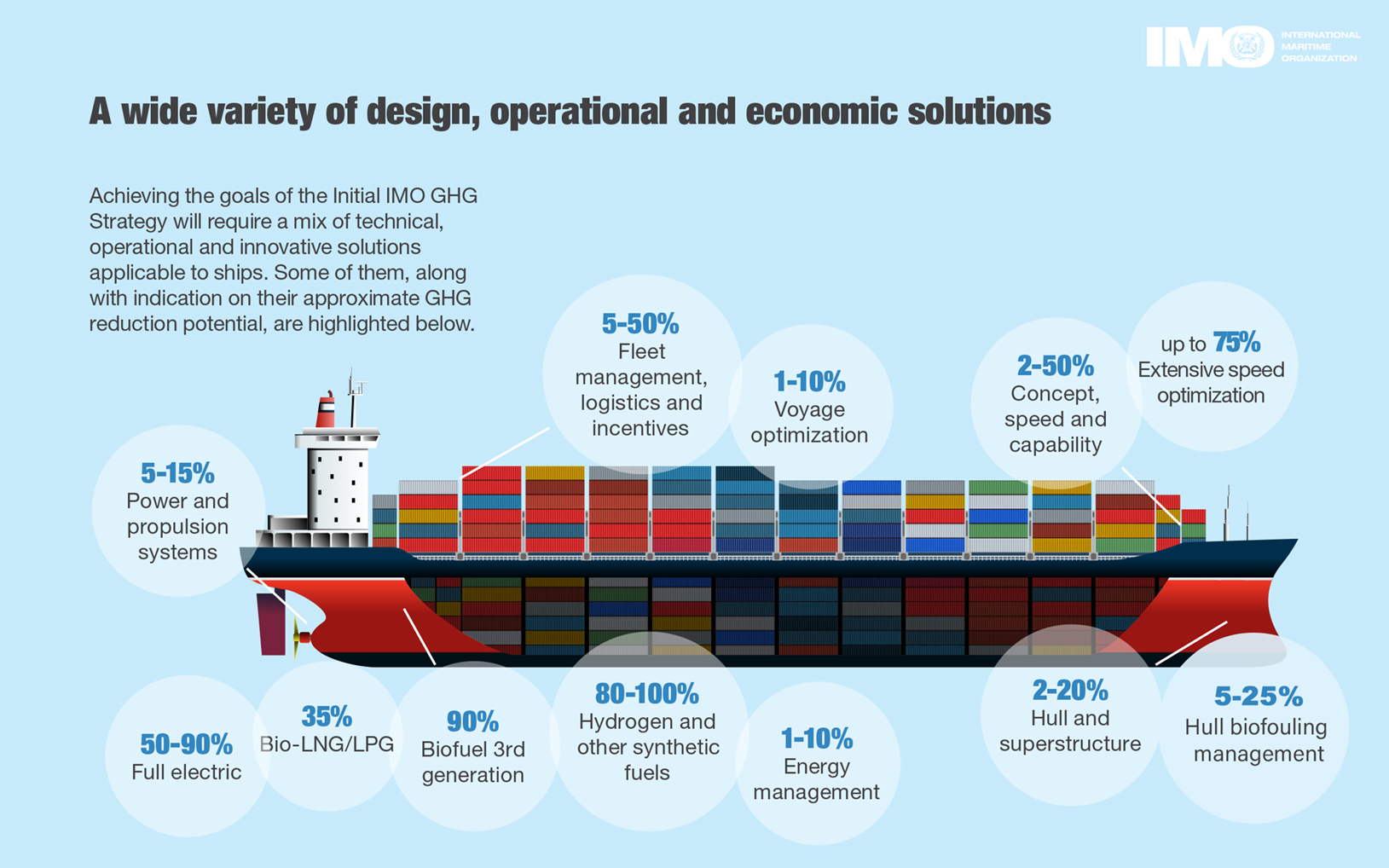 The International Maritime Organization (IMO) has intensified efforts to cut greenhouse gas (GHG) emissions of ships, setting the shipping industry on course to meet its GHG reduction targets set in 2018.
IMO's Marine Environment Protection Committee in June 2021 adopted amendments to the International Convention for the Prevention of Pollution from Ships (MARPOL) Annex VI.
The new measure will require all ships to improve their energy, technical and operational efficiencies using indicators, such as the Energy Efficiency Existing Ship Index (EEXI) and annual operational Carbon Intensity Indicator (CII) rating system.
The CII measures how efficiently a ship transports goods or passengers by calculating CO2 emitted per nautical mile. The ship will then be given an annual rating from A to E; whereby the rating thresholds become increasingly stringent towards 2030.
Rating system
IMO encourages administrations, port authorities and stakeholders to incentivise ships rated as A or B and asks for ships rated D for three consecutive years, or E to submit a corrective action plan to meet a C (or above) rating.
IMO Secretary-General Kitack Lim said the adoption of the new measures would build on IMO's previously adopted mandatory energy efficiency measures, to lead shipping on the right path towards decarbonisation.
"The path to decarbonisation is a long, but also a common path in which we need to consider and respect each other's views. We have made a considerable amount of progress since the start of our journey," Mr Lim said, " … your progress will continue to provide the benefit of experience to be able to make ambitious, and evidencebased decisions for phase 3 of the implementation of the operational measure which will be further strengthened and developed taking into account the review of the short-term measure and the latest climate science," he added.
The amendments will enter into force on 1 November 2022 and take effect beginning 2023 for all cargo, RoPax and cruise vessels above 5,000 GT and trading internationally.
The initiative forms part of IMO's target to lower carbon intensity to 40 percent by 2030, relative to 2008.
Click here for more feature stories in Samudra.