The labour movement must evolve and transform and keep pace with global changes and disruptions, said Deputy Prime Minister Heng Swee Keat at NTUC Ordinary Delegates' Conference (ODC) 2021.
It must work more directly with companies to scale their competitiveness so that workers can succeed. NTUC must also expand offerings to serve more workers and engage society at large, he said.
Mr Heng was addressing some 500 unionists, tripartite partners and guests onsite and 600 virtually at the one-day conference on Nov 17 to review the labour movement's progress.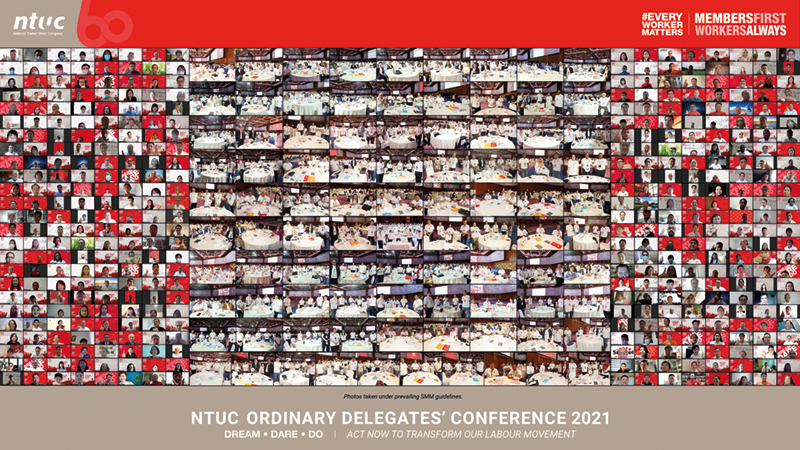 "We must help our people understand how the collective tripartite effort benefits Singapore and Singaporeans. We must help MNC headquarters, who oversee operations around the world and face different unions in these countries, to better understand our approach to tripartism," he said.
NTUC secretary-general Ng Chee Meng said the Labour Movement has helped workers avert the full brunt of the pandemic.
"We have literally helped save thousands and thousands of jobs and livelihoods amidst Covid-19 through the different initiatives we have undertaken," said Ng in his opening speech.
SG Ng cited the "good and practical work that brings real difference to workers" such as calling for the raise of the retirement and re-employment age; and expanding the Progressive Wage Model into the waste management, retail and F&B sectors.
Tripartite partners launched NTUC's Learning eXperience Platform; a mobile application to help workers and companies in their lifelong learning.
Click here for more feature stories in Samudra.