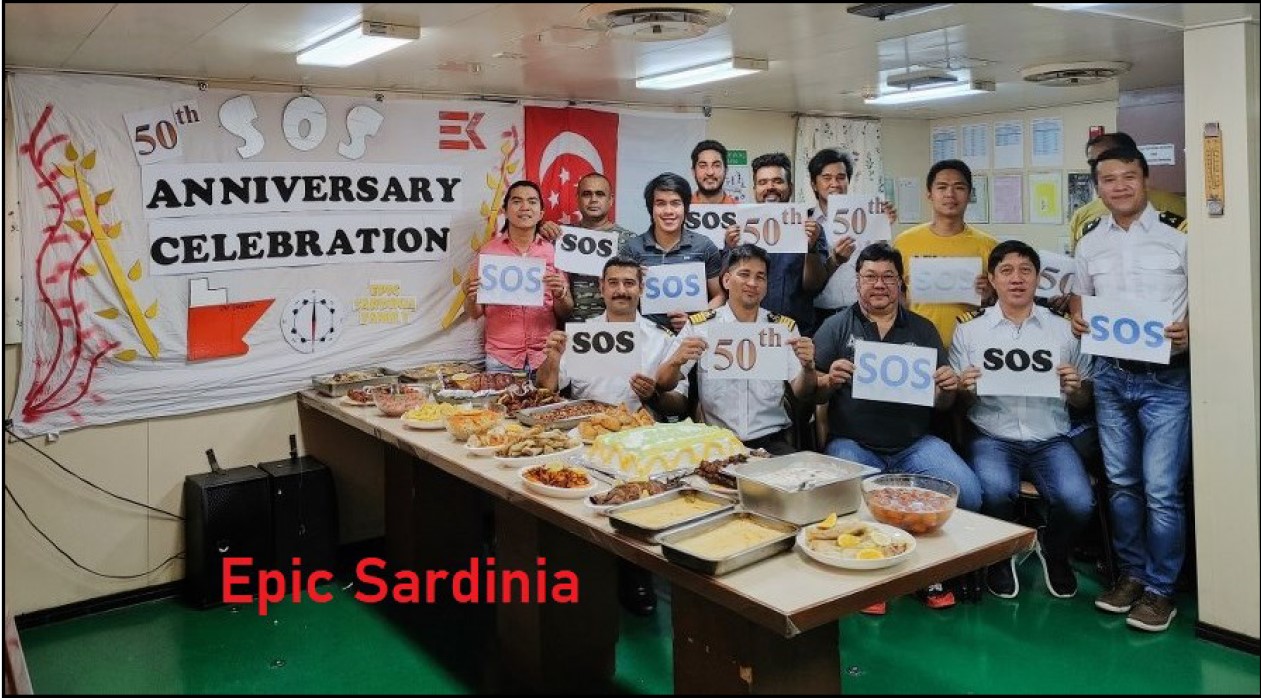 Last year, SOS gave shipping firms a one-off grant of $250 per CBA ship to celebrate SOS's 50th Anniversary with crew members on board.
To promote healthy living, we also granted an additional $250 for ships participating in the Seacare Medical Scheme (SMS) to purchase health-related items for members.
Both initiatives were well-received by shipping firms and the crew, who took pictures of their celebrations. In this edition of Samudra, we feature the happy crew of BW Epic Kosan vessels in celebrating our union's Golden Jubilee.
Click here for more feature stories in Samudra