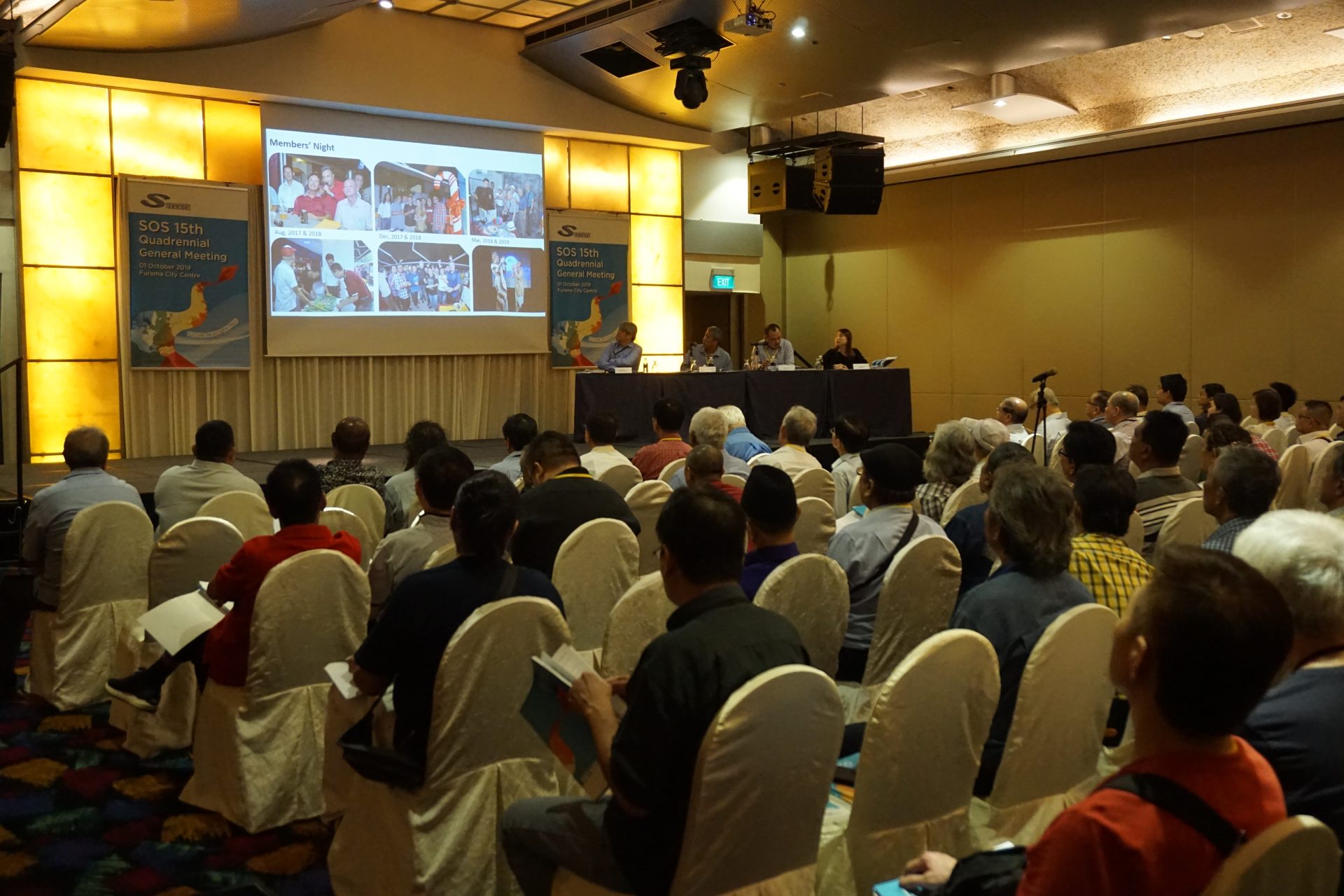 SOS held its 15th Quadrennial General Meeting on 1 October 2019 at Furama City Centre. A new team of executive committee for the term 2019 – 2023 was elected at the QGM.
SOS members attending the QGM cheered when General Secretary Daniel Tan announced that the long membership award will be enhanced.
Eligible members who hit the length of membership of 5, 10, 15, 20, 30, 40 and 50 years will receive tokens of appreciation ranging from $100 to $1000. Presently, the Award is presented to members who hit 15 and 30 years of membership.
Read more here.