In brief:
A little over two months ago, Singapore Organisation of Seamen (SOS) and Seacare distributed reusable face masks to the maritime community at the Seacare Building.

The mask comes in two colourways: white and sky-blue. The former has an SOS logo, while the latter has a Seacare logo.
Visit e-Samudra or Issue 3 (20/21) for more stories.
---
---
Since wearing face masks became mandatory six months ago for everyone when they are outdoors, more people are opting for reusable cloth mask for a number of reasons: eco-friendly, reusable, comfortable, to name a few. This is why SOS and Seacare have come up with one for the maritime community.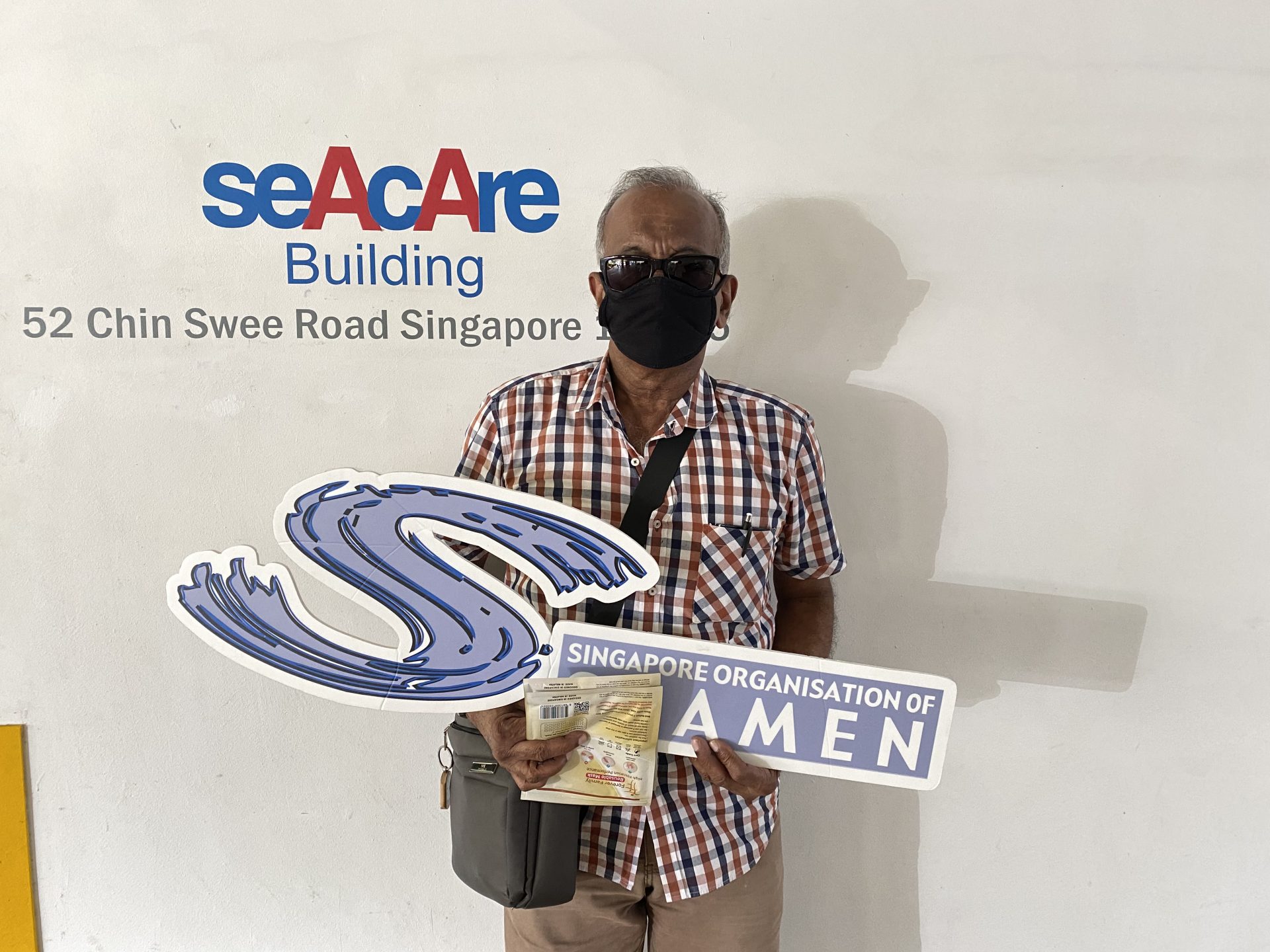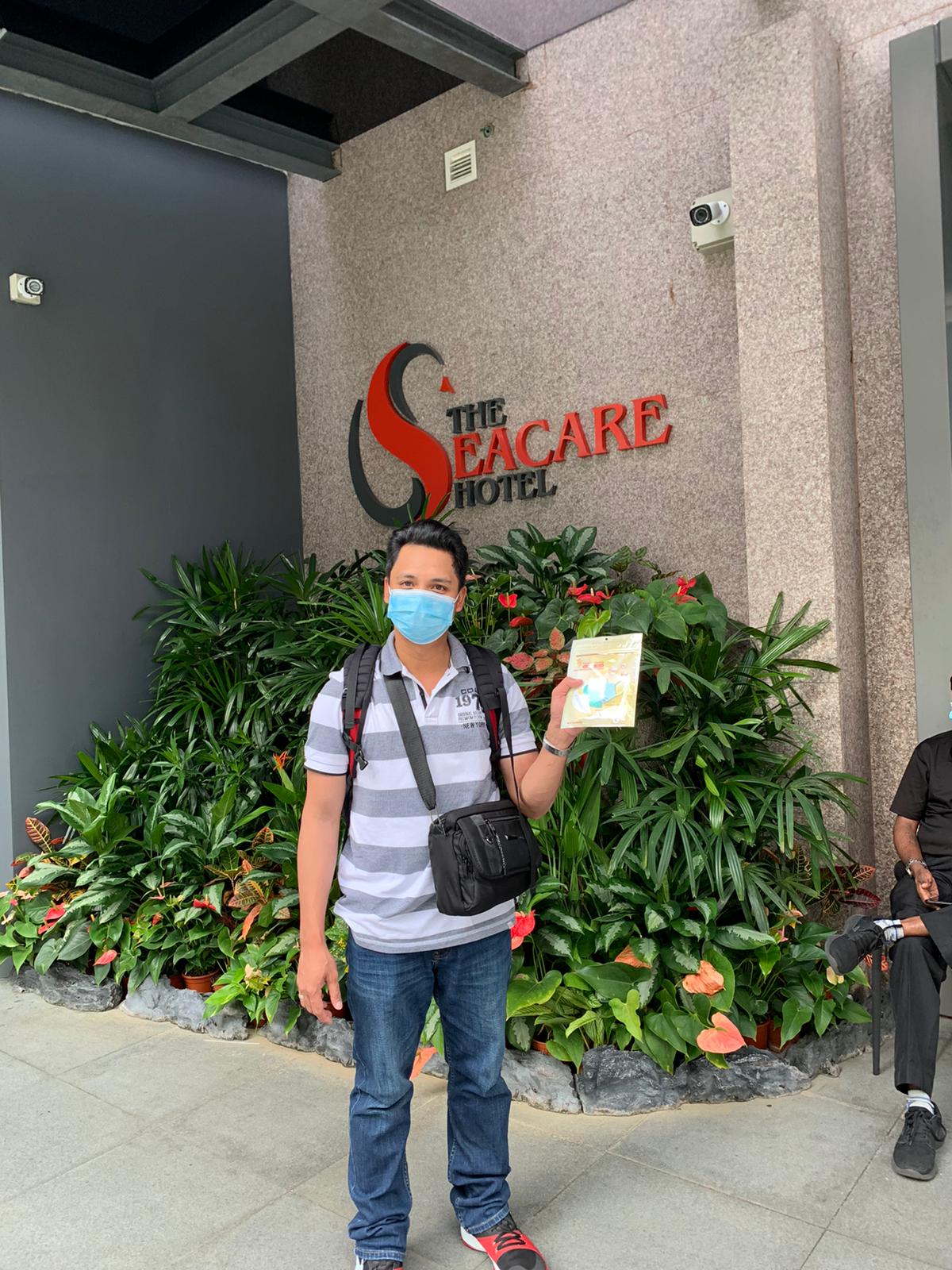 Durable enough for frequent wash and use, SOS/Seacare reusable fabric face mask comes in two colourways: white and sky-blue. The former is imprinted with an SOS logo on the bottom left. The latter, on the other hand, carries Seacare's.
SOS/Seacare mask collection exercise started from 17 September 2020, where local members picked up their masks at the Seacare Building. They were also given out to seafarers staying or transiting at The Seacare Hotel and to the shipping community. We may not be able to see the smiles beneath the masks, but the smiling eyes tell a lot! Happy masking.