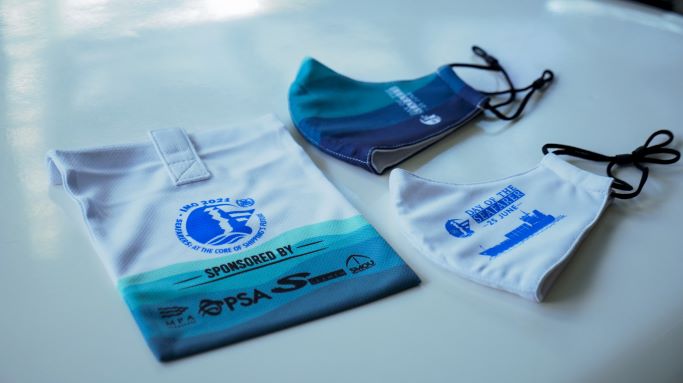 The Day of the Seafarer (DOTS) is an annual celebration that pays tribute and acknowledges their contributions in maintaining world trade and the flow of goods.
Celebrating the DOTS on 25 June, SOS joined MPA, PSA, SMOU, Jurong Port and the Mission to the Seafarers in presenting gift packs to transiting seafarers The Seacare Hotel, a designated change facility.
The gift packs include a commemorative DOTS themed face mask and pouch, and protective items to keep seafarers safe from the virus.
SOS Vice President Mohamad Abu Bakar presented the items to the seafarers and expressed his appreciation for their hard work and sacrifices to keep the industry moving, despite the challenging times. SOS wishes all seafarers safety and health, and a happy DOTS!
Click here for more feature stories in Samudra.